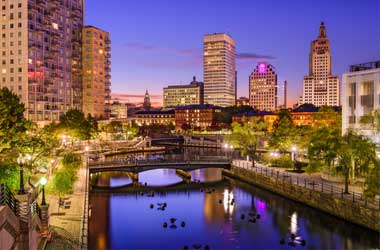 Rhode Island has become the latest state to move towards regulating the sports betting industry after its fiscal budget was released and showed that it has provision that allows the state's two casinos in Twin River to start offering legalized sports betting.
Ever since the U.S. Supreme Court struck down the Professional and Amateur Sports Protection Act (PASPA 1992), multiple states have been scrambling to implement legislation to add the lucrative sports betting revenue stream to their state coffers.
Delaware and New Jersey already have their sports betting programs up and running. With this announcement, Rhode Island will be the third state to implement a new legal sports betting program in the United States.
The budget was signed by the Governor. Gina Raimondo and the state will benefit significantly from this new revenue stream as analysts have projected that the state will earn around $23.1 million to $25.6 million from sports betting in the coming fiscal. Rhode Island expects sports betting services to launch by October 1.
Wochit News
As the smallest state in America, Rhode Island sports betting plans do come across as rather limited. For one, sports betting will only be done on a face-to-face basis at the two Twin River casinos. There are currently no plans to offer mobile sports betting services and this could end up hurting sports betting revenues as neighboring Massachusetts and Connecticut may be able to snag a whole lot of Rhode Islanders as sports betting customers if they can provide something that their resident state cannot.
Start Small And Grow Big
Rhode Island isn't against the concept of mobile sports betting services but prefers to start small and grow big.
In a statement, Paul Grimaldi, spokesman for the Rhode Island Department of Revenue, said
We wanted to start small and make sure we have the operational system down pat in the casinos before we explore online or mobile.
The sports betting operations will be run by the Rhode Island Lottery (RIL) who comes under the by the Department of Revenue. RIL is currently responsible for running the state lottery and scratch card tickets. The sports betting infrastructure will be provided by UK based International Gaming Technology.
Rhode Island plans to take a big cut of the sports betting pie, with 51 percent of every failed bet to go to the state's treasury. However, critics are already saying this is too high a percentage and the share for the casinos is far too low.