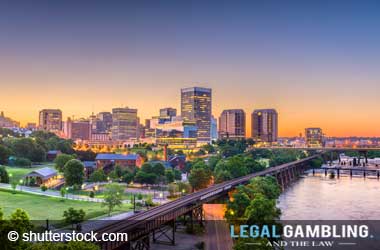 Though the coronavirus pandemic continues to cause disruption throughout the world, it has not stopped the push for legalized sports betting in Virginia. Both HB 896 and SB 384 were signed into law and come into effect from July 2020.
However, it could take some more time before sports bettors in Virginia will be able to get in on live action. This is because the Virginia still needs to work out its sports betting regulations. These regulations are set to be released no later than September 15.
Though betting operators are supposed to be happy at the legalization of sports betting, they have one major complaint. The complaint is because of the rather large fees that are being levied on operators. Governor Ralph Northam suggested that sportsbook operators pay an additional $50,000 to cover background check costs.
The amount may seem small but according to the law, even operations that only have 20 employees might end up having to pay the large amount. Authorities are already promising clarifications to determine which companies will fall under this requirement and which companies can be exempted.
Governor Northam also put in a personal request asking for the two NASCAR tracks in Virginia to be a part of the sports betting process. There are two possibilities of making that happen. One is that both Richmond Raceway and Martinsville Speedway apply for sports betting licenses. The other option is that they partner up with established sports betting operators that will enter the state. The bill already allows for any team moving to Virginia from any major sports league to apply for a sports betting license.
Possible Launch Before 2020 Ends
According to the bill, sportsbooks will have to pay a quarter of a million dollars for a three-year license while also accepting a 15 percent revenue tax from the state. The license will mainly allow them to operate online wagers. The number of licenses that the state will issue will depend on the Virginia Lottery but the range is a minimum of four licenses and up to 12 licenses.
Besides online sports bets, the two bills also allowed for legal casinos in the state of Virginia to get a sports betting license. There are five already so the state might see only seven online betting licenses up for grabs. The exception to the maximum would be a license for sports teams or race tracks.
If things go according to plan, Virgina sportsbooks would like to have betting operations up and running before the end of 2020.