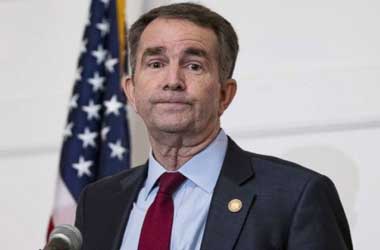 Virginia's Senate and General Assembly conducted separate meetings earlier this week, which resulted in each body agreeing to the revisions suggested by Gov. Ralph Northam to the sports betting bills, once again putting the onus on Northam to legalize sports betting once and for all.
The Senate passed the revised SB 384 27-13, while HB 896 passed in the House 64-30. The Senate agreed with HB 896, once again voting 27-13, while the House agreed with SB 384, voting 61-29. Both bills will now be sent back for Northam to be signed.
The reconvened one-day session was conducted in separate tents, as the state house remains closed due to the COVID-19 pandemic.
The session was set up to allow legislators to act on the governor's actions on prior legislation.
Northam's revisions to the bills are considered minor. In addition to changes on the licensing fees and deadlines, Northam also wanted to the bills to allow two NASCAR tracks as marketing partners. Northam was faced with an April 11 deadline to sign both sports betting bills, or allow it to become official law without a signature. Instead, Northam amended both bills and sent them back to the General Assembly.
According to Delegate Mark Sickles, the sponsor of HB 896, one key change Northam made was in the sports betting application fees: instead of the flat $250,000 charge in the original bill, Northam revised it to a sliding scale that charged $50,000 for each principal who holds a 5% minimum stake. Sickles agreed with Northam's change, stating that it was standard practice with other casino bills.
Virginia to Become Third in Region to Offer Sports Betting
Virginia legislators were able to pass sports betting just before the shutdowns of mainstream sports leagues across the U.S. While sports betting is a popular initiative in the state, House and Senate members were at odds regarding the ban on collegiate bets—the House wanted to ban bets on all colleges, while the Senate disagreed. The Senate ultimately caved, banning all bets on Virginia college teams.
Should Northam sign the bills into law, legal sports bets may still be a long way off for Virginia. Not only are mainstream sports leagues still under shutdown, Virginia still has no casinos or any experience with non-lottery games. Virginia is set to become the third in its region to offer legal sports betting, after West Virginia and Washington D.C.