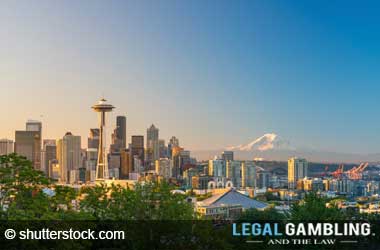 There is a strong possibility that sports betting could finally go live in Washington State before the end of September 2021. In a 4-0 vote on July 28, the Washington State Gambling Commission (WSGC) approved most of the rules governing sports wagering operations at the state's tribal casinos.
The approved rules have been filed with the state's code reviser on July 30, and are set to come into effect on August 30 after a 31-day waiting period. License applications are expected to begin this week, but the state's gambling regulator would only be able to grant approvals on or after August 30. By September, approved operators could begin serving local punters.
Sports betting was legalized in Washington in March 2020 after Governor Jay Inslee signed into law HB 2638, allowing operators to offer sports wagering services to local residents, in partnership with a federally recognized tribe.
Q13 FOX Seattle
The WSGC previously accepted pre-licensing application packets from various operators for the purpose of collecting information and ensuring they are initially qualified. The commission looked into the applicants' financial health and also conducted criminal background checks. The move was aimed at speeding up the approval process once license applications officially begin.
Among those who already submitted pre-licensing packets to the commission are BetMGM, DraftKings, FanDuel, Betfred, Rush Street Interactive and Caesars Sportsbook.
A total of 16 tribes have since signed revised compacts with the state, and those agreements would have to be reviewed by the US Department of Interior (DOI). If approved, the state could officially launch sports betting.
Commission's Latest Move Earns Praises from WIGA
Rebecca George, Executive Director of the Washington Indian Gaming Association (WIGA), praised the gambling commission's effort and work in trying to get sports betting up and running in the state as soon as possible.
George said the commission's recent approval of sports betting rules means tribes remain on track to offer sports wagering at tribal casinos in the near future, with state residents soon able to place bets safely and responsibly.
The commission has yet to approve section 230-19 of the rules, which relates to account/system requirements and records retention, but it will not affect the license approval process. Some operators have requested changes to this section, which are still subject to further discussion. Legislative liaison Brian Considine also put forward a proposal to reduce the license fee for major vendors by $20,000.
The WSGC is expected to give final approval to the rest of the rules in October.