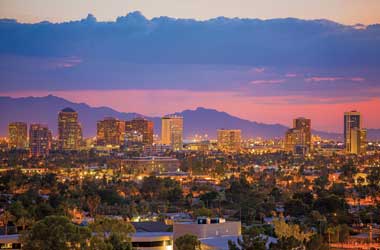 Arizona is currently one of the 28 states in the country that is yet to legalize sports betting. Sen. Sonny Borrelli co-sponsored House Bill 2813 and introduced the same in February 2020 but did not get very far with it as COVID-19 hit and put everything on hold.
Arizona is one of the many states that is facing financial challenges brought on by COVID-19. The state government is looking for new ways to create revenue streams, generate jobs and bring in more income in state tax.
Legalizing the lucrative sports betting market in the state in one way to generate more income but here are multiple challenges to be addressed.
House Bill 2813 focused on providing sports betting at retail sports and provided Arizona tribes special privileges. Sen. Borrelli knew that it was important to get the Native American tribes on board the proposed sports betting bill as otherwise it would be difficult to move the bill forward.
Cronkite News
The Arizona Tribal-State Gaming Compact which was passed in 2002 requires all tribes to approve an expansion made to the gaming compact. There are 22 federally recognized tribes in the state and 16 of these tribes are part of the gaming compact. The Navajo Nation is the biggest tribe in the state but is not part of the gaming company.
The Navajo tribe is interested in sports betting and may even be open to online gambling as they are interested in expanding their gaming offerings. The Bill does not focus on online gambling or mobile sports betting because Sen. Borrelli wants to cross one bridge at a time.
Potential For Bill To Be Fast Tracked In 2021
This bill will allow both state casinos and tribal casinos to offer retail sports betting. It was cleared out of committed and made it to the House Floor earlier this year but was tabled due to the coronavirus. Sen. Borrelli says he is confident that the bill might be fast tracked ahead of other bills in 2021.
Market analysts state that it is important for Arizona to look at mobile sports betting as data from a number of states including Pennsylvania and New Jersey has shown that 90 percent of their sports betting revenues come from online bets. While sports betting legalization will get another push in 2021, there is no indication as to when online gambling legalization will be pushed in Arizona.