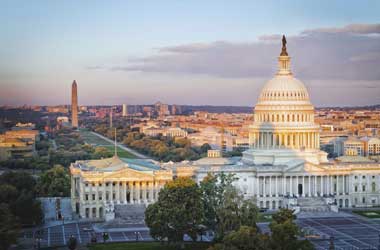 The Washington DC Lottery reported a mere $1.2 million in total handle for the first two months of operation of the Intralot-powered GambetDC platform.
The estimated revenue of this figure for the state is a dismal $237,000, a far cry from the sports betting figures released in other states.
This report tallies GambetDC's performance up until August 3, which means that the bets included wagers on a number of games from mainstream sports leagues such as Major League Baseball (MLB), the National Hockey League (NHL) and the National Basketball Association (NBA).
The Lottery launched GambetDC for desktop in late May. The iOS app was launched one month later. Due to the limited selection of sports available to bet on, the Lottery chose to soft-launch the platform with limited marketing.
Nicole Jordan, the Office of Lottery and Gaming's director of marketing and communications said the Lottery wanted to reserve their resources for a full-on campaign once major sports leagues resumed their seasons.
However, other states were able to generate substantially more revenue for their sports betting market despite facing similar circumstances. Additionally, the August 3 cut-off for the $1.2 million handle included a short period where punters could bet on mainstream games.
Currently, GambetDC does not offer any odds for table tennis, one of the strongest performers for the industry during the peak of the COVID-19 pandemic. GambetDC carries odds on darts, NASCAR, Korean baseball, international soccer and the UFC.
Intralot's Monopoly to End Soon
Intralot's hold on the local market is scheduled to end soon. Despite continuing to be the only online option for sports bettors, GambetDC will soon face competition from other, more established sportsbooks on the retail end of the spectrum.
William Hill recently rolled out their temporary sportsbook at Capital One Arena in late July. A permanent sportsbook location in the property will be launched once fans are able to attend games in the venue.
Sportsbooks located in other retail venues are soon to sprout up across DC. Some of the more notable places where DC locals can expect to make sports bets soon are restaurants, stadiums, and arenas.