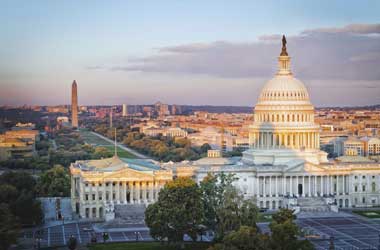 Washington, DC recently welcomed the launch of its first licensed sports betting website in GambetDC.
The first weekend of operations though was not as great as envisioned. Several players have reported that the sportsbook's geolocation service was not working properly and did not accurately pinpoint people within the borders of the city. This meant that people were not able to gamble from where they wanted to.
However, GeoComply, the company behind the geolocation services for the sportsbook, says that things are working as intended. They recently tweeted out that there are locations inside DC where gambling is prohibited.
This includes federal property and the areas surrounding the city's stadiums. GeoComply pointed out that being close to these locations might result in people not being allowed to wager as they want.
GambetDC
This was supported by GambetDC who also pointed out another reason why some players might not be allowed to play. The FAQ page states that users who are less than half a mile from the city borders might end up being prohibited from play. The company advises players to move further into the city to enable betting.
Nicole Jordan, director of marketing and communications for the D.C. Lottery, says that the sports betting rollout was working as intended. The initial hiccups can be blamed on the fact that the app is being very strict about procedures, mostly because Washington, DC is the nation's capital. There is a lot of federal land around the city and that can make it difficult to gamble legally. However, Jordan also pointed out that this is just the initial rollout and fine-tuning will come in the future so players can expect better results as they keep on using the sportsbook.
Coming Back to Life
The DC Lottery was given the authority to regulate the sports betting market in DC and intended to have it up and running a lot earlier. However, delays stopped that from happening and the recent COVID-19 shutdown made it all the more delayed.
Now that professional sports are reopening, the DC Lottery decided to have a soft launch of the app. The initial offerings on GambetDC were mainly for German soccer and NASCAR. Besides the geolocation issues, the site did get some criticism for offering some bad odds which favored the house over the player. Some say this might push potential players to wager in neighboring states rather than within the state.