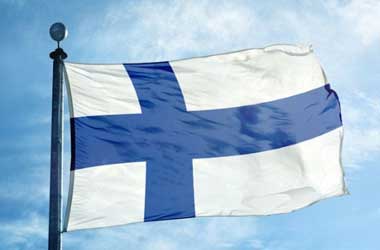 Summary:
Finland issued a €2.4M fine and prohibition order to BML Group for targeting Finnish customers
The operator allegedly promoted its products to mainland Finland via multiple channels
It is the first Malta-licensed operator to be fined by Finland's National Police Board
Online casino operator BML Group, a subsidiary of Betsson AB, has been fined €2.4 million in Finland for promoting its services in the country.
The penalty was handed down by the National Police Board which also ordered the company to stop targeting Finnish customers in its marketing campaigns.
The sanction was imposed on April 7 and will come into effect on July 3.
BML Targeted Finnish Customers via Multi-Channel Advertising
BML Group's marketing activities in Finland violate the Finnish Lotteries Act, which states that gambling companies that are not licensed in Finland are not allowed to promote their products to customers in the country. Finland's gambling industry currently operates under a monopoly system, with the state-owned Veikkaus having the exclusive rights to operate lotteries, land-based betting, and other forms of gambling.
According to the National Police Board, BML advertised its services in mainland Finland through multiple channels and for an extensive period. The operator allegedly ignored control measures and continued to conduct illegal marketing activities targeting Finnish players.
Under the prohibition order issued by the National Police Board, BML should terminate its marketing activities in Finland, including those undertaken via podcasts, video podcasts, or articles. The operator has also been ordered to avoid using Finnish celebrities in its advertising campaigns.
More Operators Could Receive Similar Fines
BML is the first gambling firm licensed by the Malta Gaming Authority (MGA) to be fined by the National Police Board. The €2.4 million penalty is also the biggest ever to be issued by the authority to an operator for violating the country's gambling laws. The company could have received a larger fine if it had not made efforts to curtail its marketing practices, the police board said.
Antti Koivula, Partner and Legal Advisor at Legal Gaming Attorneys at Law, said another major operator could be slapped with a similar, if not bigger, penalty soon.
In April 2023, it was revealed that the National Police Board was investigating a Malta-licensed operator for aggressively marketing gambling games to customers in mainland Finland via multiple channels, including text messages and affiliate websites linked to social media influencers popular in the country. The name of the online casino operator in question was not disclosed but based on the latest developments, the company previously investigated could be BML.