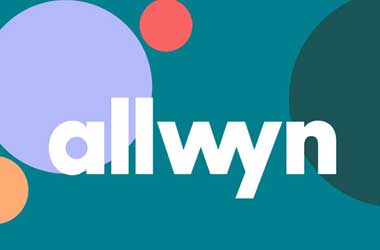 Summary
Allwyn's registration statement on its merger with CRHC has been declared effective by the US SEC
Aiming to secure a listing on the NYSE to support the growth of its global operations
CRHC stakeholders are due to vote on the merger on September 7
Allwyn Entertainment and Cohn Robbins Holding Corp (CRHC) have made significant progress in their ongoing merger transaction, with the US Securities and Exchange Commission (SEC) declaring effective Allwyn's registration statement regarding the business combination.
The registration statement, which provides information about both companies and their merger proposal, is available on the SEC website. Allwyn and CRHC first announced their amalgamation plans earlier this year.
The merger would allow Allwyn to be listed on the New York Stock Exchange (NYSE) which would support growth for its global operations.
Formerly operating as SAZKA Entertainment, Allwyn announced a group-wide rebranding in late 2021. The multinational lottery firm, which enjoys leading market positions in the Czech Republic, Austria, Italy, Greece and Cyprus, completed its name change in May this year.
Its UK subsidiary Allwyn Entertainment Ltd is also set to take over the UK National Lottery licence from Camelot which has operated the lottery since 1994.
In late June, Camelot lost its legal bid to prevent the UK Gambling Commission from awarding the licence to Allwyn, after the High Court ruled that the awarding of the licence should push through. The licence, valid for 10 years, will take effect in 2024.
Announcing the merger with CRHC back in January, Allwyn Chair and majority shareholder Karel Komarek, the founder of KKCG Group, said the NYSE listing would be the next chapter of growth for Allwyn, paving the way for more revenue for the company and creating attractive long-term value for investors. The listing would also enable Allwyn to expand to more markets and boost its capital assets, he added.
CRHC Recommends Stakeholder Support for Allwyn Merger
CRHC will hold an extraordinary general meeting on September 7 during which stakeholders will vote on the merger proposals. The company has recommended all-out support for the amalgamation, stating that Allwyn is in a strong position to grow through both organic and inorganic growth opportunities.
Cohn Robbins Holding Corp, a US-based blank check company that engages in mergers and asset acquisitions, has recognized the "attractive characteristics" present in the global lottery industry, such as market cycle resiliency, upside potential from increasing online penetration, as well as high consumer participation. Allwyn has established itself as a leader in the global lottery business which has now grown into a $300 billion industry.
Upon completion of the merger, the combined company will secure a listing on the NYSE and its Class B ordinary shares and warrants will be listed under the newly assigned stock symbols "ALWN" and "ALWYN.WS".