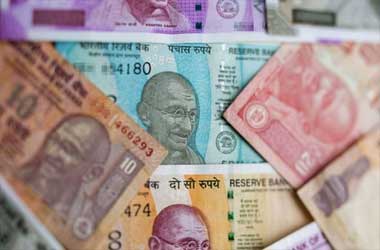 The Indian rupee has taken a beating in the last two weeks when compared to the other Asian currencies. This is a big problem for an economy that is relying on foreign investors to embrace the country's rupee bonds.
Most foreign investors into India don't hedge currency risk when they are doing short-term debt investments. A simple sell-off in Indian corporate and government bonds could start a chain reaction that drags down the rupee even further.
This is a bit worrying since there has been a recent jump in inbound investments. This surge can be blamed on carry trades, which mostly get their values from using a low-yield currency as the fuel for the trade. This is why the rupee has served it well in the past.
However, there are limits to how low traders can go. If the rupee's decline is not addressed quickly, then carry trades will stop.
ET NOW
As for its performance, the rupee has already dropped more than three percent against the dollar this August. This is looking to be the second worst monthly decline in four years. This is mostly because of the escalating tension in the region. The Indian government has revoked the long autonomy of the Kashmir region and this has riled Pakistan. Added to the continuing worldwide effects of the US-China trade war, it is not looking good for the Indian rupee.
In a statement, Samir Lodha, chief executive officer at QuantArt Market Solutions, said
Though the mounting bets were safe as long as the currency was stable, now many are staring at their returns getting wiped off. Any large-scale unwinding of bond holdings by foreign investors risks triggering a downward spiral for the rupee to a fresh low.
Bond Purchases Encouraged
Many foreign investors went on a bond buying spree when the government took away the limits on offshore investors making debt purchases. This is mainly because developed market bonds had low yields and, with the Indian economy growing, there was a chance that Indian bonds might produce greater yields. India has also allowed investors to borrow funds in rupees to invest in markets that have higher interest rates.
Though it appears to veteran investors that the rupee has been falling for the last 10 years, much of that has been engineered to benefit the Indian economy. This is mostly thanks to a $430 billion foreign exchange reserve and a reasonable stable government.
Despite the risk in the Indian market, investors have few other options for the carry trade. If foreign investors do panic, they will either pull out of India completely or hedge their exposures. Both of the options will end up eating into their returns.