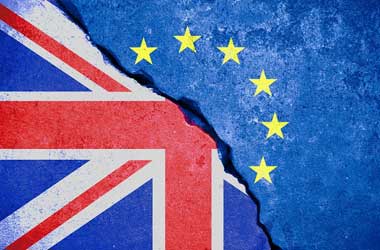 With Brexit fast approaching, a lot of businesses are feeling the pinch. The financial services sector has had major concerns in the lead up to Brexit. With a lot of uncertainty in the air, people are a bit wary of taking risks out loans and mortgages. The latest survey from the Bank of England shows that this hesitance has extended to even the most basic credit product of all: credit cards.
In a new survey, the Bank of England revealed that the demand for credit cards is the lowest it has been since 2007. The was the lowest it has been was when the 2000s financial crisis was in full swing at -20.4 percent. This is bad news for the economy since it means less money circulating around. People spending on household items accounts for nearly sixty percent of the UK economy and anything that lowers that spending power will impact GDP growth.
In a statement, Howard Archer, who is from the EY Item Club said
The survey reinforces belief that heightened uncertainties focused on Brexit are likely to weigh down on the economy in the near term at least. The very low household savings ratio and the prospect of gradual interest rate rises over the coming months are likely to limit consumer willingness to borrow.
It is not just lower demand for credit cards that will hurt the GDP. Consumers are being less confident about the economy and are stopping their purchases. This is from the most recent Growth from Knowledge survey, with consumer confidence being at an all-time low for the past five years.
The UK credit card borrowing drop is a surprise since nearly a year ago, the growth of credit card borrowing reach 9.5 percent. By November of 2018, it was down to eight percent.
Not Just Personal Credit Cards
The Bank of England also took a look at other credit sources. Large corporations also use credit to purchase or fund their expansion. However, it seems that corporations are more careful now. The last quarter of 2018 saw a fall in corporate borrowing, with the demand to drop even further in the beginning of 2019. Smaller businesses are also expected to have less demand for credit.
Besides that, mortgage demand has also dropped. This is especially because of the weakening British housing market, which is the main fuel for mortgages.
In the third quarter of 2018, analysts said that the UK GDP grew by 0.6 percent. However, experts say that this has collapsed to 0.2 percent for the final quarter. This is mostly because of fewer business investments and lower household spending as Brexit approached.