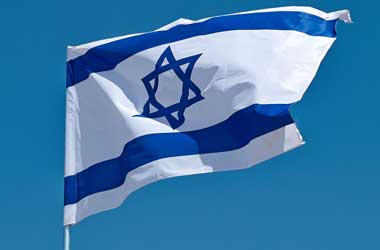 The central bank of Israel has officially stated that it will not recognize Bitcoin and other cryptocurrencies as a currency or foreign currency as it does not fit the legal definition or fill the main functions of an official currency. The official statement came from Bank of Israel deputy governor Nadine Baudot-Trajtenberg during a speech given earlier this week.
Cryptocurrencies such as Bitcoin have gained immense popularity over the last 18 months and investors from all over the world are pumping in millions of dollars to acquire these digital currencies. A number of countries including China, South Korea and India have issued warnings to their citizens to caution them about investing in cryptocurrencies and highlighting the risks involved.
Israel's central bank has been carrying out their own studies on cryptocurrencies and keeping a close watch on how other central banks have responded. Till date, no central banks have been willing to recognize or accept cryptocurrencies as a regular currency and Israel has adopted a similar stance.
Central banks are concerned about the risks involved with cryptocurrencies and that it can be used for money laundering, running scams or even for financing terrorism.
Banks across the world are hesitant to deal with cryptocurrencies and since most governments are against cryptocurrencies banks continue to distance themselves from the cryptocurrency industry.
In a statement, Trajtenberg said
A customer wishing to transfer his money to an exchange where virtual currencies are sold may later transfer the money anonymously to any unreliable party in Israel or abroad. If the money is used for an inappropriate purpose, the bank that made the transfer may bear responsibility toward law enforcement authorities in Israel or abroad. Therefore, every bank must define whether it will provide services to customers in this area, and if so, how the risks will be managed.
The Israel Securities Authority (ISA) crackdown on the cryptocurrency industry in December after the ISA announced issued an official ban on all cryptocurrency companies preventing them from trading on the Tel Aviv Stock Exchange (TASE). ISA chairman Shmeul Hauser has also gone on record to state that the ISA will suspend any listed TASE company who is found dealing in cryptocurrencies. Hauser like many top financial analysts believes that Bitcoin is part of a cryptocurrency bubble that will soon burst and he wants to do his part to protect Israeli investors from volatility and uncertainty.