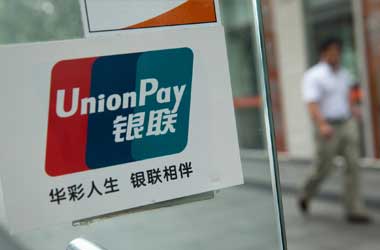 Summary
Star changed its financial transaction policy in 2016 to hide the illegal practice
The casino operator disguised $55 million in transactions as hotel purchases
The use of China UnionPay cards for gambling is prohibited under Chinese laws
More details have emerged about the serious violations committed by Star in its Queensland venues, with the company admitting it had not been transparent with authorities regarding the use of China UnionPay cards for gambling.
An inquiry has recently been launched into Star's suitability to hold a licence in Queensland and public hearings are ongoing.
China UnionPay Gambling Transactions Recorded as "Hotel Purchases"
On Aug 25, it was revealed that Star implemented changes to its financial transaction policy back in 2016 to hide gambling transactions facilitated using China UnionPay cards.
The Australian gambling giant enabled Chinese gamblers to use funds from their China UnionPay accounts to gamble at Treasury Casino in Brisbane and Star Gold Coast but the transactions were declared as "hotel purchases" under an agreement with the National Australia Bank (NAB).
Using debit cards for gambling is not illegal in Queensland, but China UnionPay cards cannot be used for gambling purposes under Chinese laws. The probe heard that Star concealed around $55 million in gambling transactions through the Chinese bank.
Appearing before the inquiry this week, acting chief executive Geoff Hogg agreed Star should have made it clear to the state's regulator what had prompted the company to implement such changes.
Hogg has been with Star for several years, holding various senior management roles, including serving as Managing Director for Star's Queensland operations for 10 years.
A series of inquiries into Star's suitability to hold a licence in Australia have uncovered evidence that the casino operator had conducted the illegal practice in multiple venues. Back in March, a senior manager at The Star Sydney also admitted to hiding an estimated A$900 million (US$665 million) in gambling transactions via China UnionPay cards.
Star's rival Crown committed the same breach in its casino in Victoria for which it was fined A$80 million by the Victorian Gambling and Casino Control Commission (VGCCC). Crown was already found unsuitable to hold a licence in all of its gaming casinos in Australia, though the permits have not been totally revoked.
More Violations
Apart from allowing Chinese nationals to use their China UnionPay cards for gambling, the ongoing inquiry also heard that Star's Queensland venues continued to accommodate a customer who was banned from casinos in other Australian states.
The individual, who had links to an Italian crime gang, became one of the biggest gamblers at The Star Gold Coast.