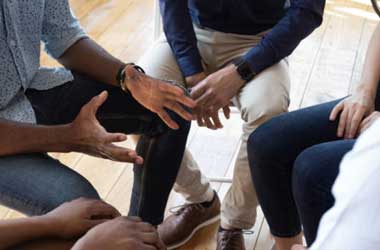 Summary
Gamblers Anonymous reports a huge increase in Aussie teens attending their meetings
Most of them are struggling with online gambling addiction
There are calls on the government to implement reforms to combat gambling addiction
Gamblers Anonymous Australia has reported a significant rise in the number of Aussie teenagers who are suffering from gambling addiction and some commit suicide without confiding to anyone what they are battling as even they are not sure what is wrong with them!
Australian Teens Getting Hooked on Online Gambling
Gamblers Anonymous carries out online meetings on a daily basis in Australia. The organization has reported a significant spike recently over the amount of online attendees, which are mostly teenagers who are addicted to mobile sports betting.
The pandemic era, during which online gambling was at its peak and easily accessible mobile gambling apps were just popping up everywhere, was partly to blame for the spike in numbers, according to one of the organizers of the meetings.
The meetings have heard horrifying stories of how some teens who are trying to recover from gambling addiction end up going back to their old ways after being offered inducements by betting sites. A lot of them are gambling secretly, without the knowledge of their parents, family members, or friends. The addiction becomes so severe that some victims feel there's no way out. They would experience self-loathing, which in some instances leads to suicide.
A lot of people turn to gambling initially as a way to escape stress, but once they become hooked, everything just starts to fall apart. Problem gamblers go as far as deceiving and stealing from the people around them just to get the money needed to fund their gambling, a Gamblers Anonymous member shared.
Calls for Gambling Reforms
Gamblers Anonymous continues to warn Aussie teens of the dangers of mobile betting apps and the how easy it is to fall prey to gambling addiction. Meeting organizers are also calling on the government to act now before it's too late.
Health professionals have also joined the call, including trauma surgeon John Crozier from Liverpool Hospital, Sydney. He has accused online gambling firms of using algorithms that target the most vulnerable, including young players. Crozier said the country is at a "critical tipping point" when it comes to the issue of gambling addiction.
Australia is currently conducting a parliamentary inquiry into online gambling such as Loot Boxes and whether existing laws and regulations are effective enough in protecting players from harm.