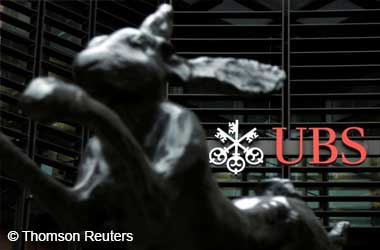 UBS Global Wealth Management, one of the world's biggest wealth managers is advising investors to keep their money in stocks despite how risky they feel the market is in 2019.
The current volatility of the market is convincing a lot of investors to take their money out of the stock market and convert it into cash. UBS is convinced that there is money still to be made in equities.
In a statement, Mark Haefele, the global chief investment officer at UBS said
You have to stay invested, whatever your risk tolerance can bear. The period of 18 months to 6 months before a recession is often when you get most of your returns because that's when economies do strongly.
Haefele pointed to what happened to the stock market around Christmas of 2018. US stocks experienced a massive sell-off since the market seemed to be dropping in value. However, a 10 percent rally happened soon after and investors who sold their stocks and returned in Jan would have missed the profit. Haefele also says that investors should not yet fear recession with corporate earnings still having room to grow.
Where To Invest
At this point in time, Haefele thinks that it is best for investors to start diversifying their shares outside of their home market. This helps investors from being caught in the risks of having too much money in local stocks
The best move, according to Haefele is to invest in international stock. Many investors tend to focus investments into stocks within their own region since they know what is going on. However, this will expose investors to two risks. One is that of being limited to a single region and the second problem of being limited to industries within a certain region.
UBS likes to focus on markets in China, South Korea, Indonesia and Singapore. UBS has preferred to avoid investing the markets of the Philippines, Malaysia, Taiwan and Hong Kong.
Tan Min Lan, the head of UBS' Asia Pacific investment office thinks that investors should focus on high-yielding Asian equities. This includes real investment trusts in Singapore and major Chinese banks. She expects returns of 12 to 15 percent for this year from Asian investments. However, she will also quick to point out that it could be a rough ride in 2019 as tensions between the US and China are a major concern and will affect the Asian market not just in 2019 but in years to come.