Legal US Binary Options and Brokers – Safest USA Brokers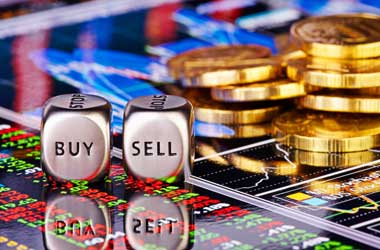 Recently we have witnessed a much more stable binary marketplace in the US compared to several years ago with an increasing number of binary options. All of this was only inevitable after leaving the wild-west phase behind us, which was largely the period between 2012 and 2015. But, that phase left a lot of confusion and concern among traders about the legality and regulation of binary trading. Potential binary option customers ask whether it is legit and legal and whether the authorities will come after you if you start trading.
This is the hottest issue among traders in the USA at the moment, a country that has ever-changing laws and regulations. Before we get into specifics, we want to inform you first that it's not illegal to trade binary options. It's very much legal and regulated. The problem is that most US brokers are not legal and do not hold valid licenses. This makes the selection of legal US brokers a small one, but with enough quality.
List of Binary Option Brokers accepting traders from the USA:
Rank
Broker
Offer
Trade Now / Review

Deposit: $250

Payout %: 90%

Trade Now!

Deposit: $250

Payout %: 95%

Trade Now!
You as a US citizen can also trade binary options with the help of brokers located outside of the US. But, that can be a bigger challenge because not all of them accept US traders. If you live anywhere in the rest of the world, you will not experience troubles in getting to trade binary options with any broker. As a US trader, you would.
However, you should always keep in mind that trading with a non-regulated broker is a bad choice. And although regulation does not automatically earn the broker quality, it offers security to the trader. Quality comes with the good customer service, fast payouts, fair trades and quality service all of which makes for a well-earned reputation. Therefore, always look for reputable and regulated brokers.
Frequently Asked

Questions
In the following you will find ten of the most frequently asked questions asked by US citizens interested in legal US binary options. By providing answers to them, we will try to offer clarification on the subject.
If you ever thought that binary options are scam, rest assured that they are not (although you should be careful where you trade). There are potential scams, but after this you will feel more educated regarding legal binary options.
When are binary options legal?
Which binary options providers should be avoided?
What to consider when looking for non-US binary options providers?
Is it illegal to trade with offshore binary brokers?
Can I try trading binary options for free?
Is there a minimum deposit policy?
What happens to licensed binary brokers that break the rules?
Can we expect a larger number of binary option operators in the US in the future?
What do I need to open a binary options trader account?
How binary options brokers make profit?
Tips for Choosing the Best Legal Binary Option Brokers
Choosing the right broker can be a critical step if you want to make some money through binary options. Various factors are to be considered. Here are some of the most essential tips when choosing the best binary option brokers.
Reputation
Carefully read opinions and reviews from other traders. A broker's reputation says about the quality he offers. Go through all of the fine details about that broker and study the entire website including the T&Cs and FAQ. See if he is certified with a regulatory agency.
Features
See what tools are available and if they enhance value; choose a broker that offers demo account; see if there are bonuses and promotions offered to customers in order to spread your trading risks more effectively; check out if the payout options suit you.
Customer Service
Good and reputable customer service is essential because that way you get issues handled professionally and instantly. You will encounter a problem at least once in your trading career, and having a professional support agent at disposal makes things easier and less frustrating.
Legal US Binary Options – The Bottom Line
Binary options are very simple, extremely popular and most important legal in the US. You are asked a simple yes or no question whether a market will be above a certain price at this time. If yes, you buy the option. If no, you sell. It's a powerful way of making money provided you are good at predicting prices.
Despite the popularity, binary options are somewhat undiscovered territory that yet has to be discovered in full. As this market grows and matures so will the laws and regulations in the US. One of the biggest problems at the moment is the selection of high-quality US binary options brokers, which is very small compared to Europe for example.
But, look how far we have come. Some years ago binary options trading was done largely as an over the counter transaction. The reason behind this was the lack of regulations. Today, binary options are as legal as other markets with the prospect of improved regulations to allow a bigger variety of brokers.