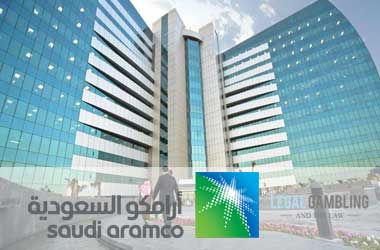 Saudi Aramco is officially considered the world's most valuable company and this reputation is mainly because it is the driving force behind Saudi Arabia's oil production. The company is making preparations to launch an initial public offering (IPO) which is expected to be the biggest IPO in the world. Saudi Aramco is expected to sell each share at $8.74 and a total of 3 billion shares will be waiting for investors to purchase.
Given the fact that this is going to be the biggest IPO in the world, it is a little strange that the company is not doing more to promote the IPO to international investors. Originally, there were plans for international roadshows to take place at the world's major financial centers like London and New York. But these have been cancelled and the focus has been to realign the IPO so it is sold only on the Saudi stock exchange.
Sultan Moussa, vice president of investment at NCB Capital said that Saudi Aramco took an important but very rational decision to keep the focus mainly on the domestic market because market research showed that there was enough demand for the IPO to sell out. If the demand in the domestic market was low, then it would have made more sense for the company to market the IPO heavily to international markets.
CNBC International TV
Foreign Investors Can Still Participate
Despite the lack of international marketing, foreign investors from all over the world can still get in on the Saudi Aramco IPO by following the country's rules for non-Saudi investments. Anyone can invest as long as they comply with the specified rules. They will just have to route their purchase through qualified financial institutions.
Moussa is of the opinion that if foreign investors think that a particular stock is attractive enough then they will try their best to take part, wherever they are located. There are a growing number of foreign investors in Saudi Arabia. The number of foreign investors in the country doubled for this year, with 9.04 percent of the market being technically foreign-controlled.
For this upcoming IPO, the demand has hit staggering levels. According to the Samba Financial Group, which has duties in setting up the trades, the demand for these shares has never been seen before in any other IPO. Some orders have already come in and they have crossed over $25 billion in reserves for purchase.