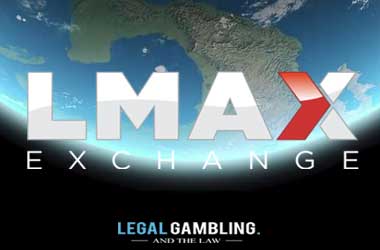 LMAX, a foreign exchange trading platform based out of London has announced that it has plans to launch a new cryptocurrency exchange.
However, the main difference with this new cryptocurrency exchange is that it will not focus on the ordinary buyer as the company plans to make it specifically for institutional investors like banks and hedge funds.
LMAX have already dubbed the new platform as 'LMAX Digital'. It is supposed to be the first cryptocurrency exchange that services only institutional clients. This decision was made to meet client demands and to help legitimize the crypto industry in the eyes of financial institutions.
In a statement, David Mercer, CEO of LMAX, said
We are furthering the legitimization of the crypto currency market by offering institutions a platform on which to acquire, trade and hold crypto currencies securely with high quality, deep liquidity.
Mercer believes that with institutional trading comes new support for the cryptocurrency market. Instead of being supported from the fringes by lone buyers, mainstream institutions will be able to show their trust in cryptocurrencies. Such exchanges will have a bigger role in bringing cryptocurrencies into wider circulation and ensuring that their prices will stabilize.
LMAX wants the new exchange to focus only on the most popular and established cryptocurrencies. As of now, this includes bitcoin, ethereum, litecoin, ripple and bitcoin cash. All of these are proven cryptocurrencies and are trading well.
LMAX Into Expansion Mode
LMAX plans to expand its presence along with the launch of the new cryptocurrency exchange. Besides its office in London, the company plans to open offices in New York and Tokyo so that they will be able to service clients from all over the world.
This new crypto exchange is a yet another positive sign that many institutional investors have decided that cryptocurrencies are a good enough investment. In bitcoin's early days, much of the investment and trading was done by individuals. With large institutions involved, people can expect larger transactions as these institutions bring in their vast resources to the market.
At the recent cryptocurrency mega-conference Consensus, several crypto firms announced plans to launch financial products designed to encourage institutional traders to the cryptocurrency market. The biggest announcement was the partnership between Nomura, a Japanese holding company and Ledger, the digital wallet maker who will join forces to develop new products aimed at institutional investors.