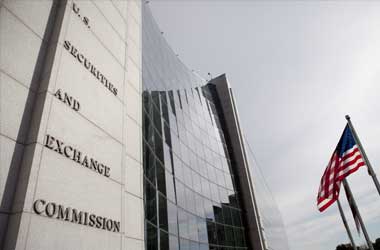 The US SEC, headed by Jay Clayton, has reiterated that it will not consider cryptocurrencies as securities, despite the fact that it is looking at innovative methods to monitor the nascent multi-billion dollar blockchain technology industry. The SEC quoted a 1946 decree passed by the Supreme Court to strengthen its argument.
The Supreme Court had stated that securities symbolizes an investment of money in a public enterprise, in anticipation of returns primarily from the efforts of those running the company. Whether this definition is applicable to cryptocurrencies is a subject of controversy, with experts pointing to the ability of virtual currencies to serve as a means of exchange. The skeptics argue that the decree, referred to as the 'Howey Test', was passed several years before and without digital currencies in sight.
Jay Clayton, speaking to CNBC, stated
"We are not going to do any violence to the traditional definition of security that has worked for a long time. We've been doing this (managing securities) for a long time. There's no need to change the definition."
Jay Clayton has also stated that a company planning to raise funds through ICO should follow the private placement rules. Clayton invited companies to visit his office, if they want to go public through an IPO.
In other news, VanEck SolidX Bitcoin Trust has registered its exchange traded fund with the SEC to issue VanEck SolidX Bitcoin shares, representing units of fractional, undivided, beneficial interest in and ownership of the Trust. The aim of the Trust is to ensure the shares reflect the performance of Bitcoin's price (excluding the Trust's operational expenses).
The investment objective of the Trust is for the Shares to reflect the performance of the price of Bitcoin, less the expenses of the Trust's operations. The passively managed trust's registration is yet to become effective.