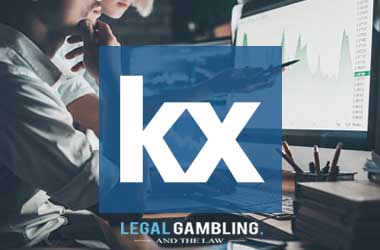 Kx Systems, which offers a suite of enterprise-level products centered around kdb+, the world's fastest time series database, has announced that its Kx for Flow electronic trading platform has been updated to support cryptocurrencies trading. The company's prominent clients include investment banking giant Goldman Sachs, GSA Capital partners hedge fund, and Morgan Stanley.
Kx for Flow, an HTML5 white label Forex trading platform facilitates the creation of bespoke liquidity pools and distribution of price information to markets and clients. The platform provides direct connectivity to the world's prime liquidity pools, which includes the world's top banks, non-banking financial institutions, and ECNs. So far, using the direct access, the users of Kx for Flow platform are able to trade currencies, precious metals, NFDs. And CFDs. Now, spot trading of cryptocurrencies such as Bitcoin, Ethereum, Bitcoin Cash, Lite coin and Ripple have been enabled on the platform.
In addition to pre and post-trade analytics, the Kx for Flow platform also provides an in-depth credit and risk management functions. Kdb+, the platform's database technology, is popular among major financial institutions and has been in use for the past two decades. Kdb+ technology boosts the performance of the Kx for Flow platform, thereby making it faster than its peers. Cryptocurrency platform BitMEX is already using Kdb+. Therefore, the inclusion of cryptocurrencies to Kx for Flow Forex platform suits the strategy of integrating Kdb+ with blockchain technology, allowing customers to capitalize on the high performance analytics in a distributed ledger environment.
Commenting on the addition of cryptocurrencies, Rich Kiel, Head of FX Solutions for Kx commented,
"As with most leading trading technology providers we have been inundated with interest in crypto. When you sift through the noise the interest from mainstream financial services firms to begin trading cryptocurrencies has been growing and we are delivering this solution to meet the current and future needs of our clients."
About Kx
Kx, a division of First Derivatives plc (AIM:FDP.L, ESM:FDP.I), is a global technology provider with more than two decades of experience working with some of the biggest names in the finance, retail, technology, manufacturing, pharma, and energy sector. The company's time series database, Kdb+ is optimized for ingesting, analyzing, and storing massive amounts of structured data. The Group, with headquarters at Newry, operates from 14 offices across Europe, Asia, North America and Pacific, and employs more than 2,000 people worldwide.