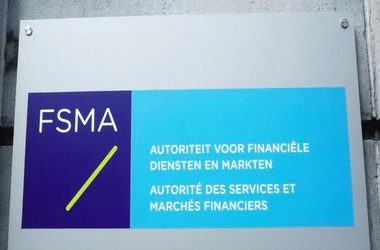 Belgium's Financial Services and Markets Authority (FSMA) have received complaints about several cryptocurrency exchanges.
The agency has also identified signs of fraud in those trading platforms.
To protect investors' interests, the regulator has released the list of those cryptocurrency exchanges so that pubic can remain prudent and stay away from them.
According to FSMA, invariably, the fraud operators use any of the following statements in their offerings.
'Invest in cryptocurrencies with full confidence.'

'Invest in digital currencies in full confidence on one of the most renowned platforms on the market.'

'XXX: trading in cryptocurrencies easily accessible at last!'
• www.01crypto.net
• www.btc-cap.com
• www.capital-coins.com
• www.coinquick.net
• www.cryptavenir.com
• www.crypto-banque.com
• www.crypto-infos.com
• www.cryptos.solutions
• www.cryptos-currency.com
• www.ether-invest.com
• www.eurocryptopro.com
• www.finance-mag.info
• www.gme-crypto.com
• www.gmtcrypto.com
• www.gmt-crypto.com
• www.good-crypto.com
• www.mycrypto24.com
• www.nettocrypto.com
• www.patrimoinecrypto.com
• www.ydconsultant.com
The FSMA has cautioned that some of these platforms also offer investment schemes based on assets unrelated to cryptocurrencies. Most of the clients who have invested in the platforms have not received their money back. The FSMA has also warned the list is not complete and may include more dubious trading platforms of the kind mentioned above.