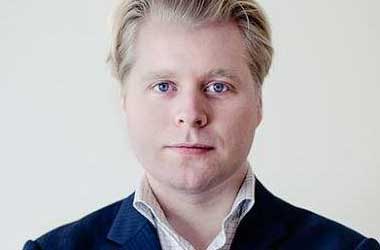 Bitcoin, the most popular cryptocurrency in the world continues to make headlines after an exponential increase in value. The digital currency had a value of around $1,000 in December 2016 but has witnessed a massive spike and has crossed the $20,000 mark in December 2017 before falling below $19,000.
The co-founder of Bitcoin.com does not believe that this massive spike of interest from investors from all over the world is good for the cryptocurrency. Swedish native Emil Oldenburg who is the co-founder of Bitcoin.com and the sites chief technical officer (CTO) just confirmed that he has sold all his Bitcoins because he believes that it is too risky right now.
The massive growth in Bitcoin value has seen investors from all over the world turn their attention towards the cryptocurrency market with special attention being given to Bitcoins. While many believe that this is great for the Bitcoin market, it has also caused problems for Bitcoin investors as they are witnessing high lead times and having to pay rising transaction costs.
In a statement, Oldenburg said
I would say an investment in bitcoin is right now the riskiest investment you can make. There's an extremely high risk. I have in fact sold all my bitcoins recently and switched to bitcoin cash
Bitcoin.com – Official Channel
Oldenburg did not confirm how much of Bitcoins he has sold but did say that for the last 3 years, his salary has been paid in Bitcoin and he has disposed the entire amount. Bitcoin.com provides numerous services related to the Bitcoin industry and pays all of its employees in Bitcoin.
The popularity in Bitcoin has increased lead times significantly. It now takes close to 4.5 hours for a Bitcoin transaction to be processed and Bitcoin exchanges keep doubling their transaction fees every quarter. The average transaction fee right now for a Bitcoin transaction is around $26.
Oldenburg believes that Bitcoin has caused massive interest in the market because the average investor only looks at the increase in value but does not fully understand the Bitcoin process. Investors usually look at buying Bitcoins but are not fully aware of the process involved in trading or selling a Bitcoin.
He believes that the old Bitcoin network is no longer effective and once investors start selling Bitcoins, they will realize the issues attached to the cryptocurrency and begin to sell a lot faster. Oldenburg says that the future is in Bitcoin cash which is where he is investing right now.