What will the price of Bitcoin & Bitcoin Cash be at the end of 2017?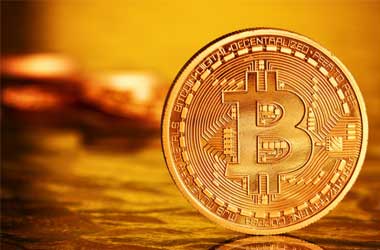 The price of bitcoin has seen a surge in the last six months with its value currently exceeding $8500usd, or £6450.
This has speculators questioning what the price of a bitcoin will be at the end of 2017. While some speculators predicted it would reach $6000/£4499 by the end of the year, it is clear those expectations have been far exceeded.
The CEO of Goldman Sachs, Lloyd Blankfein, has suggested that cryptocurrencies will eventually replace traditional paper money, however his opinion is not shared by many other industrial analysts who have yet to accept that the popularity and increase in cryptocurrencies acceptance is on the rise.
That popularity has seen a number of large financial institutions debating whether to add cryptocurrencies as a trading opportunity for its investors, and that has led to the prediction that bitcoin will increase beyond 5 figures in the future, with some predicting 6 figure values.
List of USA Betting sites offering Bets On Bitcoin/Bitcoin Cash:
Those that have yet to invest in bitcoin have missed the proverbial boat when one considers bitcoin, when it had a value of $27/£20.25 in 2009. When you consider its current value, there is little argument that its rate of return exceeds that of nearly any other stock, even that of Apple or other technology stocks.
That speculation has led to a number of sportsbooks taking bets on what the closing price per bitcoin and bitcoin cash will be at the end of 2017. One of those is Bovada, and the odds being offered are rather attractive for those keen to find other ways to capitalise on the surge in interest of bitcoins.
The current posted odds are showing multiple options ranging from under $6,000/£4,499 to over $12,000/£8,998. At the time of writing this article, the posted odds for Bitcoin (BTC) were as follows:
| | | | | | |
| --- | --- | --- | --- | --- | --- |
| Under $6,000 | 10/1 | $6,000 | 4/1 | Over $12,000 | 4/1 |
| $8,000 – $10,000 | 17/10 | $10,000 – $12,000 | 19/10 | | |
Coindesk will be used for purpose of determining its grading as of midnight December 31st
BitCoin Cash
Bitcoin cash is a branch, or fork, of Bitcoin. It was created to increase the transactional processing time and block size of Bitcoin. As 2015 came along, the price per bitcoin had increased substantially and the cryptocurrency was hit with pressure relating to its scalability as the size it was set at was slowing down processing times, and therefore limiting the potential of the currency to increase in value.
Bitcoin Cash increases the block size, thus allowing for more transactions to take place. It saw the size increased to 8MB and this allowed for an increase in the volume of transactions that are processed, and that therefore increased bitcoins price.
This is also seeing an increase in value, with today's price being $1594.65/£1,195. Bitcoin cash has fluctuated and experienced a high of $1,782/£1,336, and therefore that has generated additional interest with betting exchanges such as Bovada who are taking bets on its closing 2017 price.
The odds for Bitcoin Cash (BCH) is as follows. It should be noted that Coindesk will also be used for grading purposes.
| | | | | | |
| --- | --- | --- | --- | --- | --- |
| Under $1,000 | 8/1 | 1,000 – $1,300 | 4/1 | Over $1,900 | 7/2 |
| $1,300 – $1,600 | 2/1 | $1,600 – $1,900 | 2/1 | | |
Those wishing to place wagers on its value will have until the close of December 30th to place bets. Predicting its price will not be an easy feat but understanding this cryptocurrencies fluctuation will assist in making an educated decision.