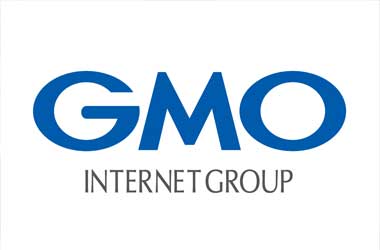 Japan's internet service provider GMO has announced that it will launch the cloud mining service around August 2018. Beginning March, the company will start accepting applications from customers interested in using their service. In this regard, the company is also planning to hold information session in 9 cities.
GMO is planning to launch the service through its European subsidiary Z.com Cloud Mining. As a preview, in May 2017, the company launched Z.com coin to facilitate virtual currency trading. The company first announced its decision to venture into crypto currency mining in September 2017. At that time, GMO had revealed the next generation, mining center would come up in Northern Europe, where there is a plenty of clean and inexpensive renewal energy. Furthermore, in October 2017, the company announced that it will launch a token sale to sell next generation mining boards.
Later, December 20, 2017, the company officially announced the launch of its mining business through its European subsidiary. GMO also revealed that it will use cutting-edge 7 nm*1 process technology chips in the mining process, and is currently working on research and development with an alliance partner who possesses the semiconductor design technology necessary to realize a high level computer performance for mining (the mining board). Next-generation, mining boards equipped with these mining chips will be used in the mining process in the first half of 2018.
In December 2017, the company announced that its employees ("partners", as mentioned by GMO) can receive a portion of their salary as Bitcoins. The decision was aimed to popularize the use of Bitcoin and other crypto currencies.
On January 22, 2018, GMO announced that it has succeeded in developing a new 12 nm FFC*2 process based mining chip (12 nm FFC mining chip).
The company also reported the following developments, which indicate that it is closer to realizing a 7nm process technology for chips to be used in the mining process.
1. Prior to the development of a 7 nm process technology, validation of SHA256*3 logic circuit is complete.
2. Succeeded in developing 12 nm semiconductor mining chip, a cutting-edge ASIC*4 mining hardware.
GMO Internet continues to work on research and development of a 7 nm process technology for chips to be used in the mining process, and will also introduce the next-generation mining boards equipped with these chips in the first half of 2018.
Other details related to the mining facility, planned to be launched in August 2018, is as follows:
• Facility rental fee – 5M USD (approx. 550M JPY) per rental contract (One time upfront payment for 2 years rental contract).
• Operation Fee – to be decided.
• Term of Contract – 2 years (no cancellation policy).
• Currencies (TBD) Cryptocurrencies mined on SHA256 algorithm (Bitcoin, Bitcoin Cash).
• Registration – plants to accept up to 8 contracts per month. GMO will start accepting applications starting 3/1/2018.
• Information session (venue) – To be held in 9 cities (tentative). (Tokyo, New York, Los Angeles, London, Frankfurt, Hong Kong, Singapore, Zurich, Dubai)
• Application process – apply online
About GMO
In 1991, Masatoshi Kumagai established Voice Media Co., Ltd. The head office was located in Setagaya Ward, Tokyo, but later moved to Minato-kuyama Minato-ku. After a series of organic and inorganic expansions, the company changed its name to Global Media Online Co., Ltd in 2001. The GMO Group owns more than 60 individual companies having registered offices in more than 10 countries.
GMO Internet Co., Ltd. (GMO Internet, Inc.) is a company listed in the the Tokyo Stock Exchange. It is also the holding company of the GMO Internet Group. The head office is located in Cerulean Tower in Sakuragaoka Town, Shibuya-ku, Tokyo.