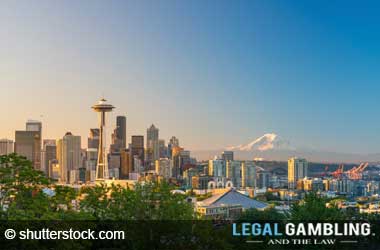 Washington State legalized tribal only retail sports betting on March 25, 2020. It is the only state to legalize sweeping tribal only sports wagering as it has 29 federally recognized tribes running 29 casinos spread throughout the state.
The Washington State Gaming Commission (WSGC) voted on June 10 to roll out a draft set of proposed regulations and open it up to public feedback from June 23. The Tribal state compacts for 15 tribes have also been approved.
These compacts will go to the U.S. Department of the Interior for approval after it is approved by Gov. Jay Inslee. It is expected to take around 135 days to get published in the Federal Register.
Rebecca George, Executive Director of the WSGC, said that this vote brings out the collaborative relationship between the tribes and the state based on how they have worked together over the last three decades. She said that the state has ensured that sports betting revenues will be retained by Washington and used to uplift marginalized communities.
KING 5
The sports betting licensing application fees are $85,000 for a Major Sports Betting license, $10,000 for the Mid-Level Sports Wagering Vendor license, and $5000 for the Ancillary Sports Wagering Vendor. The CFO of WSGC, Chris Stanley said that the proposed fees are a way to meet the projected $900,000 annual expenses budgeted towards the projected revenue that legalized sports betting is expected to generate in the state.
The licensing fee schedule raised some concerns as being too high for the market. Kevin Cochran, Senior Manager, Government Affairs and Senior Corporate Counsel, of DraftKings suggested that the fees should be dropped to $15,000, $5000, and $1500, respectively as that is more in line with the fees in similar wagering jurisdictions. He also said that it is higher than that in many other states allowing mobile sports betting.
Now Open To Public Opinion
The proposed draft rules cover all of the important terms and conditions that will govern the new tribal sports betting market. The public will be able to see the regulations in place for sports betting promotions, the pre-licensing investigation procedure, the accounting process and more.
The proposed regulations make it mandatory for interested bettors to register in-person at the sportsbook but they will have an option to engage in mobile betting provided they are on-site at the tribal casino.
The draft regulations are now open for public comments and will remain open until the July 28 meeting for the final review before going into effect 31 days later.