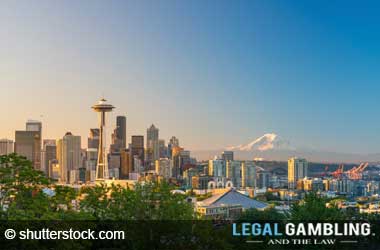 A bill that would allow sports betting in Washington State's tribal casinos received overwhelming support from lawmakers. The bill was approved it in a House floor vote last week, setting the stage for the bill to become a law come springtime.
The next step for the bill's advocates is drafting a companion bill that must pass in the state Senate; once this happens, Governor Jay Inslee will be able to sign the bill, ratifying it into law.
Bill HB-2638 was approved with 83 votes for, and 14 votes against—two days after a verbal commitment from the House Appropriations Committee to forward it higher up the chain of command.
KIRO 7 News
Rep. Strom Peterson (D) from Edmonds, the sponsor of the bill, stated that his goal was to call a floor vote as soon as next week, to allow a vote on the Senate bill before the deadline on March 13. If both votes go his way, Rep. Peterson expects Gov. Inslee to sign the legislation by spring. Rep. Peterson surpassed his own goal; the floor vote was called 48 hours after his statement, which included an emergency amendment that protected the bill from needing a statewide referendum.
Maverick Poses Legal Challenge to HB-2638
Washington legislators had initially been worried that the bill's passage would be slowed down by Maverick Gaming LLC, the Nevada-based gambling firm and it would be postponed to early next year. Maverick opposes the bill because it wants to expand the ability to offer sports betting to card rooms, their line of business, and not just tribal casinos. Since 2019, Maverick has purchased 19 of Washington's 44 card rooms.
Rep. Peterson has expressed his gratitude in the passing of his bill, bypassing the protests of Maverick. However, the bill is not yet in the clear—a number of industry observers are worried that the emergency amendment could face a long battle in court soon. Maverick released a legal opinion from former State Senator and Washington Supreme Court Judge Philip A. Talmadge, which stated that the emergency amendment was unwarranted.
It remains to be seen what will happen when things go to court. Currently, Washington has some of the strictest gambling laws in the country; online betting is automatically a Class C felony. At present, 29 tribal casinos operate in-state; they will be allowed to provide online bets, but only within the confines of their property.