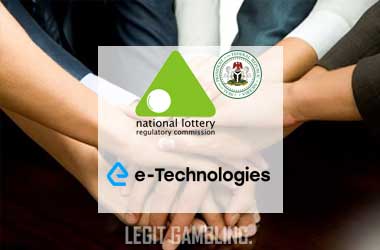 Summary
Foreign online operators will be allowed to secure a five-year permit to operate in Nigeria
Their operations will be supervised by the Lottery Commission
UK fintech firm E-Technologies Global will support the new program via its Sentinal system
Nigeria has approved a new business program that would allow foreign gambling operators to obtain a five-year license to operate in the country.
The program will be spearheaded by Nigeria's National Lottery Regulatory Commission, with support from British financial technology company E-Technologies Global Limited.
How it Works
Under the new program, offshore operators may acquire permits from the Lottery Commission for an initial fee of $100,000. The "Nigeria Remote Operator Permit", valid for five years, will allow operators to offer online gambling, including casino, bingo, slots and poker, as well as sports betting to Nigerians. For each year the permit is active, operators will pay an additional fee of $50,000.
As part of the new scheme, foreign operators don't need to set up a local subsidiary to be able to operate legally in Nigeria, but they are required to register a "Non-Residence Business Request" with the country's Federal Inland Revenue Service (FIRS). Additionally, licensed operators must strictly follow the new tax collection system currently in effect in Nigeria.
New Program to Adopt E-Technologies Global's Sentinal System
The country's new tax collection system is powered by Sentinal, a technology system developed by E-Technologies Global Limited. The system enables governments to funnel all online transactions between customers and both domestic and offshore online operators through a single payments portal. This way, authorities can streamline online taxation.
Under the new permit program, the Sentinal system will work hand in hand with the FIRS in directly collecting gaming tax from approved local payment services. The tax is currently set at 4.5% of all player deposits.
E-Technologies Global's role in the new permit program for foreign operators is not just limited to managing the tax system via Sentinal. The company will also assist in the application process and will help decide whether or not an operator must be granted a license.
Approved offshore operators will operate under the supervision of the Lottery Commission. The agency has the authority to revoke a permit once an operator commits regulatory breaches, such as failings in responsible gaming and underage gaming. Serious offenders will also be blacklisted, which means they will be prohibited from offering their services to customers in Nigeria.