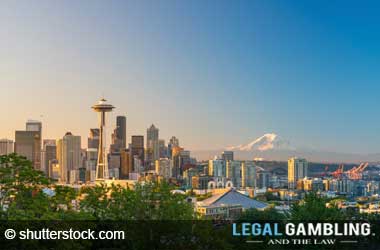 The Washington State Gambling Commission is in its second year of debates when it comes to expanding sports gambling in the state.
However, legalizing sports betting could have serious consequences due to the rise of black market sports betting.
Dave Trujillo, the commission's executive director has made this the key point of his argument against legalizing sports betting in the state.
In a statement, Trujillo said,
Historically speaking, as activities become tolerated, they become more prevalent. When they become more prevalent, they become more accepted and people will then conduct their own games or activities outside of regulated and taxable structures.
The Supreme Court repealed PASPA, the law that prevented legalized sports betting in May 2018 and since then 17 states have legalized sports betting with many more like Washington debating the possibility of legalization.
However, Washington State seems to be taking it slow. The state's Gambling Commission has only taken one action on the proposed bill: they voted unanimously that the Gambling Commission will be the main regulatory agency is the state authorizes any major expansion in sports betting.
Currently, Washington allows for sports betting in a very limited manner. This is done by having businesses and individuals charge up to $1 per square on 100-square sports pool boards for a single sports game. That is not going to earn the state any money or revenue, especially with low participation.
All other forms of sports betting like fantasy sports, bracket pools, and office sports pools are illegal. This has resulted in a thriving black market for sports betting in the state. The largest part of it comes from online sports betting on off-shore sites which the state can't shut down.
Washington Must Make A Decision
However, it seems that the tide is turning. The Oregon Lottery Commission, which across the border has already hired a firm that will provide an online sports betting platform. The plan is to offer the same on the lottery's mobile app by September. Washington residents would only be able to bet if they are physically present in Oregon.
Washington legislators are reviewing HB1975, which is the sports betting bill that does not allow for online bets. It will allow for physical sports betting at tribal casinos. Players can then wager via the Internet if they are physically present at the tribal casino. Most of the groups that are pushing for legal sports betting are pushing for gambling beyond tribal lands.
The Gambling Commission is seeking public input on the future of sports betting in the state and discussions are scheduled to last until November.