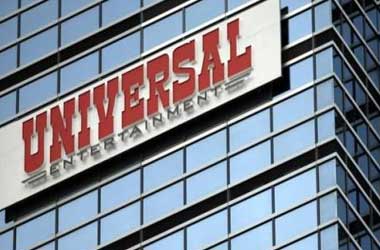 Japan's gaming conglomerate Universal Entertainment Corp has lost the defamation case it filed against the news agency Reuters Japan. The Tokyo High Court has ruled to uphold a lower court's decision that the news agency didn't mean to imply that the company had committed bribery while reporting on one of its projects.
In a statement, a spokesperson for Reuters said,
We are pleased that the appellate court affirmed the accuracy and fairness of Reuters' reporting.
Universal Entertainment is yet to issue a comment on the verdict.
Universal had sued the Reuters' Japanese unit and three of its journalists in December 2012 demanding compensation of 200 million yen ($1.8 million) as well as an apology for a series of reports the news agency had covered in regards to payments worth $40 million made to a consultant for its casino project in Philippines. The company had claimed that the news reports were biased and unfair.
Okada Manila
The Tokyo District Court dismissed Universal's allegations ruling that the articles published were accurate. Controlled by billionaire Kazuo Okada, Universal Entertainment is a casino operator and manufacturer of gaming pachinko-machines. It had appealed against the verdict stating that the news stories were reported in a fashion that suggested that the company had given bribes.
But the high court ruled that Reuters had not used any words that indicated bribery and the articles did not suggest that the payments were illegal. It also said that the repetition of facts was a means to explain the story's background. High court judge Yoshihiro Toyosawa said that the claims made by Universal Entertainment were groundless and the rejection by the lower court was valid.
In its stories Reuters had covered the payments made to Rodolfo Soriano, an associate of former head of the Philippine gaming regulator as well as the ensuing investigations initiated by Nevada's gaming authority. The payments were allegedly made to secure significant concessions to benefit Universal's under-construction integrated resort Okada Manila which is scheduled to open in December 2017.
Shortly after Reuters issued the stories regarding the payment, Universal Entertainment released the results of an internal investigation carried out into payment of $25 million to a consulting firm based out of British Virgin Islands towards securing land rights in the Philippines.
The investigation found that the payments were unnecessary. Universal launched legal proceedings against the employees who had authorized the payments. The employees however launched a countersuit alleging that chairman Okada had ordered the payments.