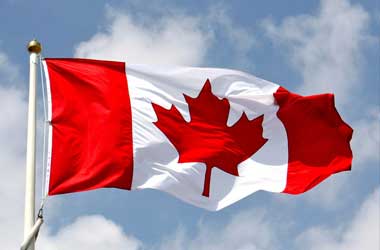 Canadian legislators who have been pushing for the government to legalize single game sports betting have faced another setback. Legislators in favour of sports gambling introduced Bill C-13 back in 2020 in an effort to legalize the betting industry.
However, due to the coronavirus pandemic, the bill did not get the attention it required and was put on hold. Legislators were expecting the bill to be debated in early 2021 but once again the bill has been put on hold.
Bill C-13 looks to make changes to the Criminal Code of Canada which will then permit legalized sports betting. The push to fast track this bill in December 2020 was met with opposition from the Liberal government. Given the fact that the bill has once again been delayed in 2021, it appears that Canada is not too keen to rush into legalized sports betting.
MP Brian Masse from Windsor West who is a big support of single game sports betting was not impressed with the government's lack of interest in the bill. MP Masse said that Canada had already dropped the ball on legalized sports betting as they should have been ahead of the U.S sports betting push.
Sports Betting Community
MP Masse said the bill was expected to enter into a debate stage in the House of Commons but it was cancelled. MP Masse said the government needs to take advantage of lucrative sports betting market and must put a stop to the growing underground sports betting market that is flourishing in the country.
Bill C-218 which is very similar to C-13 might have a better chance as a second reading of the Bill is set to take place on Feb 24. This bill has received a lot more support as the NDP, Conservatives and Bloc Quebecois have backed it. This bill can be pushed through even if the Liberals go against it. However, Liberal MP Irek Kusmierczyk has expressed his support for this bill.
Sports Betting Will Offset COVID-19 Losses
MP Masse once again called on legislators to not delay discussions on C-13. He said legalizing sports betting will significantly reduce illegal sports betting and help the government generate more funds for its stage budget.
Canada like a number of other countries has suffered huge financial losses in 2020 due to COVID-19. Legalizing sports betting will create jobs and also help bring in revenues in the form of betting taxes.