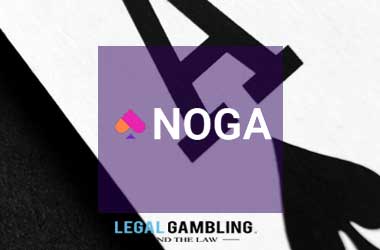 The legalized online gambling market is set to launch in the Netherlands on October 1, 2021. The gambling regulator and advertising watchdog have rolled out stringent regulations to ensure that there are no loopholes from the start and that players are protected from unscrupulous gambling practices.
One of the areas that have caused contention is over the permitted number of gambling advertisements. The proposed advertising code calls for a max of three online gambling ads during a TV commercial block on the Nederlandse Omroep Stichting (NOS).
One online gambling ad will be permitted in a 3 minute TV commercial block. A max of two gambling ads can run when there is a 3 to 5 minute TV commercial block.
All gambling advertisements will be allowed only after 9 pm. This gambling ad code has received support from the Dutch Lottery and the Holland Casino who played a big role in putting together the advertising code.
NOGA Calls For More Balance Approached To Gambling Advertising
The Netherlands Online Gambling Association (NOGA) is not pleased with the 3 gambling ad max proposal for online gambling operators. NOGA claims that that proposal targets online gambling and TV advertising but does not target land based advertising that covers a variety of mediums such a billboards, bus shelters, public transportation and letterboxes.
NOGA points out that customers don't really look at online and offline advertising, they just feel bombarded with gambling ads throughout the day. This is why NOGA is calling on all stakeholders to reach a common agreement on gambling related advertising whether it is online or offline.
NOGA said that if a consensus is not reached between stakeholders, then sooner or later the Netherlands is going to consider the possibility of implementing a blanket ban on all gambling related advertisements. NOGA has been around since 2013 and has a total of 10 members which include top operators such as Flutter, bet365, Betway, Betsson, Kindred and Entain who will also need to add problem gamblers to an exclusion list.
Peter-Paul de Goeij, director for NOGA said they had requested to be a part of the group that drafted the gambling advertising regulations but were not given an invite. NOGA pointed out that by representing 10 of the biggest names in the market, it would have been wiser to get their input before coming up with the advertising draft rules.
As of now, it does not look like there is going to be any change to the gambling advertising rules in the Netherlands despite the protest from NOGA.