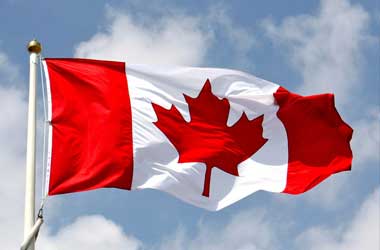 Canada tried to pass 'Bill-CG90' which pushed for single sports betting in 2016. The bill cleared the Commons review but did not get the necessary approval at Federal level as it was opposed by the Liberal Party, a few months before the national election.
Legislators are making another attempt to push for single sports betting in 2020. This time around, Bill C-218 – 'The Safe and Regulated Sports Betting Act' is expected to get the necessary approval.
The Canadian Gaming Association (CGA) is keeping a close watch on Bill C-218 which is looking to make a change to the criminal code of Canada and permit single sports betting at licensed locations.
Brian Masse MP for Windsor West (Ontario) authored this bill and the same was tabled earlier this month by Conservative MP Kevin Waugh. This bill went through its second readings in the Commons and legislators are confident that it will get the necessary approval at Federal level as well.
Sanjay Maru
The CGA released a statement and said they were happy to see that the Federal government recognize how important single sports betting was in light of the current circumstances. Canada like most countries around the world has been devastated by COVID-19 and the Canadian economy is in definite need of a financial boost.
Canada continues to lose millions of dollars every month to unlicensed sports betting sites. The Ontario Treasury has estimated that it loses over C$500 million due to the fact that Canadians are willing to take the risk and bet at unlicensed websites.
MP Waugh pointed this out in the bill and wants Canada to legalize single sports bets at the earliest and not lose out on this lucrative stream of income.
CGA Continues Push For Sports Betting
Canada is taking a cue from the United States as in the last two years, more than 40 states have legalized sports betting. The US like Canada was against sports betting legalization but all that changed after New Jersey won a lawsuit in the Supreme Court to repeal the sports betting act.
The CGA spearheaded a campaign earlier this year along with top sporting leagues including the MLB, NBA, MLS and NHL to push the Canadian government to fast track single sports bets in early 2021. Canadian Football Leagues also joined the campaign.
Casino operators in Canada and trade unions have also thrown their support behind the campaign and believe a regulatory framework will be ready during the second half of 2021.