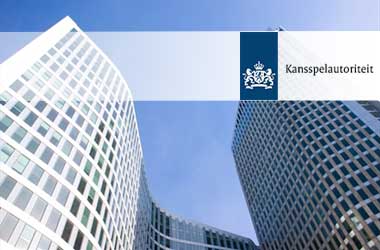 Summary:
KSA requested Minister Franc Weerwind to make amendments to KOA rules to strengthen its supervisory powers
KSA wants to have the authority to generate fake IDs to access online gambling sites
The regulator also raised concern over the complicated process involved in CRUKS involuntary registrations
Gambling regulator Kansspelautoriteit (KSA) is calling on the government to grant the agency greater powers to help it supervise the dutch online gambling market more efficiently and effectively.
In an urgent appeal to Minister for Legal Protections Franc Weerwind, KSA highlighted the need to introduce new changes to the Remote Gambling Act (KOA) to better monitor the activities of online gambling firms operating in the country.
KSA Wants to Have Access to False IDs to Enter Gambling Sites
KSA's proposed changes revolve around the creation of false ID documents. KSA officers use these documents to sign up to online gambling sites and pose as customers to see if operators fully comply with the law.
At the moment, the generation of false IDs is handled by the National Identity Agency, with the KSA required to seek legal authorization before they can use the documents.
The regulator wants to streamline this process by having full access to identity data needed to gain entry into the websites of online gambling providers. This way, the agency would no longer need to go through the National Identity Agency to obtain the fake IDs. Increased technical capabilities would allow the authority to swiftly monitor operator compliance and take enforcement action against offenders.
KSA has directly made its request for legislative amendments to Minister Weerwind who will oversee a planned review of KOA rules in 2024.
Additionally, KSA also likes to see some changes to the processes involved when registering to the country's online gambling self-exclusion scheme, CRUKS.
The scheme allows players to be registered via third parties, such as family, relatives, close associates, and gambling providers, in an option called "involuntary" registration. KSA noted that only a few have used this option because the process is too complicated. Moreover, the deregistration period of six months is too short.
Lastly, KSA wants the government to implement a major reform of the laws regarding land-based slot machines, saying they are outdated and not aligned with online gambling laws.
Bingoal Nederland BV Fined €400K Over Advertising Breaches
The KSA recently fined Bingoal Nederland BV for violating Article 2, Parage 4 of the Dutch Betting and Gaming Act. The operator is facing a €400,000 penalty for running ads targeted at young adults aged 18-24.