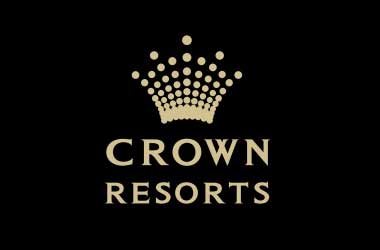 Chinese authorities have reportedly arrested 10 junkets organizers licensed by Crown Resorts in addition to the 18 Crown staff members arrested earlier last week. According to news reports, Chinese authorities asked 87 Crown customers and partners to present themselves for questioning a day after the initial arrests. Ten of them were then detained and arrested by the authorities.
Sources close to the matter have said that a Crown customer had warned staff of the crackdown a few weeks before. Crown staff had been tracked by the authorities for over a year which enabled the authorities to assess the amount of money that was flowing from China to Australia through them.
Those arrested initially include three Australian nationals with one of them being the head of Crown's VIP operations. The arrests had been made on allegations of gambling crimes.
Chinese authorities are said to be aware of other casinos' groups operating within China. One of those is the Star Entertainment Group, a competitor to Crown Resorts but no arrests have been made as Star Entertainment have reportedly ceased operations.
There are also reports that the Chinese authorities are now in possession of Crown Resorts' customer database containing details of their Chinese customers, which has irked Crown's Chinese customers. The database were allegedly seized as a part of the raids conducted which had culminated with the arrests.
Several experts believe that the arrests are a warning to casino groups to avoid marketing activities in Mainland China which is used to attract wealthy citizens to casinos in foreign countries. Chinese President Xi had ordered a clampdown on gambling advertising within China back in 2015.
The Macau Gaming Inspection and Co-ordination Bureau recently met with the six casino operators functioning in Macau after the arrests and the Secretary for Economy and Finance Lionel Leong Vai Tac reportedly asked the operators to obey local laws in Macau and other Chinese jurisdictions.
There is also speculation that the arrests are specifically directed at Crown because it has recently increased its efforts to market directly to wealthy Chinese instead of using the traditional route of junket agents. The authorities therefore targeted them over concerns of large capital outflows.
Market analysts are expecting this issue to boost gaming revenues of Macau casino operators as it would limit the tourist flow to foreign casinos. According to Crown around 12 percent of its VIP gaming revenue is accounted for by Chinese players, however several experts feel that it could be higher. Almost one-third of all revenues for the casino group in Australia comes from foreign visitors.