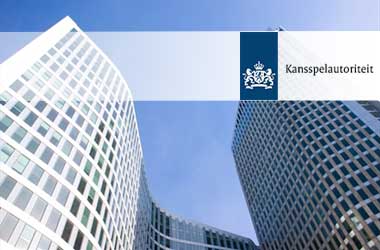 Summary:
A "reflection period" has been added to discourage users from unsubscribing on impulse
The KSA also changed the language of the platform from "play break" to "gambling stop"
The Dutch government continues to implement tougher rules for the online gambling market
Dutch players deciding to self-exclude from gambling will now have a "reflection period" aimed at preventing them from returning to gambling on impulse.
It forms part of new changes introduced to the Central Register for Self-Exclusion of Games of Chance (CRUKS), the Netherlands' gambling self-exclusion system which was launched in October 2021.
CRUKS Gets Fresh Upgrades
The country's gaming regulator Kansspelautoriteit (KSA) launched the upgrades to "make it easier" for customers to temporarily stop their gambling activities. The self-exclusion platform now has a new website, cruksregister.nl, and the original language used in the system, "play break", has now been replaced with "gambling stop".
Among other notable changes to the system is the addition of a "reflection period" for users. Players can still self-exclude from gambling for a minimum of six months via the CRUKS platform, but when that period expires, they are required to complete a reflection period of eight days to allow them to think long and hard about unsubscribing from the self-exclusion system.
Originally, players can instantly unsubscribe from the platform and continue gambling after six months.
Along with announcing the new upgrades, the KSA also reminded operators of their obligation to ensure that their customer databases are linked to CRUKS.
The CRUKS system, which covers both land-based and online gambling services, has recorded more than 38,000 self-exclusion requests since it started operating less than two years ago. It was launched to combat gambling addiction and provide a safe gaming environment for Dutch players.
The Dutch government has been closely monitoring the legal online gambling market since it opened on October 1, 2021 under the Remote Gambling Act (KOA). It has introduced stringent restrictions for the industry, the latest of which is the ban on "untargeted advertising" which will take effect from July 1.
KSA Intensifies Duty-of-Care Supervision
KSA has remained committed to ensuring full regulatory compliance among operators. In March, it released its Annual Report for 2022, evaluating the regulatory management of the online gambling market in its first full year of operations. The regulator looked into four key aspects: advertising, tackling illegal activities, first market developments, and duty of care.
In its assessment of the operators' fulfillment of their duty-of-care obligations, the KSA noted that some gambling firms are not taking their duty-of-care responsibilities seriously, prompting KSA Chairman René Jansen to order an "intensification in the supervision of duty-of-care".