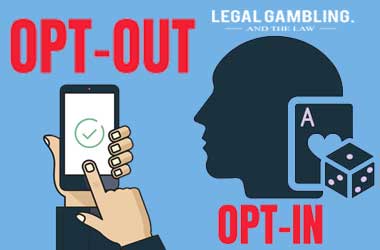 A new study into consumer protection tools in Australia found that the gambling limit-setting policy led to a major shift in online betting behaviour, indicating that it has potential to help curb problem gambling. However, voluntary mechanisms, such as self-exclusion, account deactivation, and timeouts are generally not effective as players don't use them.
The study carried out by the Gambling Treatment & Research Clinic (GTRC) at the University of Sydney, analysed 39,853 gamblers across six Australian wagering sites over the 2018-2019 financial year.
The research showed that requiring customers to set deposit limits or opt-out of setting them resulted in an increase in the number of deposit limits set by gamblers.
There was a sharp rise in uptake in May 2019 in particular after the government introduced the mandatory limit-setting/opt-out scheme. On one gambling site alone, the number of customers setting limits per month rose by nearly 5,000 percent, from 4 to 187.
GTRC Director Sally Gainsbury this shows that simple opt-out strategies can be effective in minimizing problem gambling, and can be trialed to encourage other responsible gambling behaviours on other forms of gambling.
Self-Exclusion Users Exhibit Problem Gambling Behaviours
Overall, 83 percent of the customer accounts examined did not use any of the voluntary tools. Nearly all of those who did only used deposit limits (15.8 percent). Of those who set deposit limits, many made changes by either increasing or removing them.
While the limit-setting policy proved to be a promising mechanism to address problem gambling, tougher restrictions must be put in place on increasing or removing limits, the study found. Players who used timeouts and self-exclusion only accounted for less than 2 percent.
The findings show that deposit-limit users were mostly those who did not gamble, while players who used the timeout/self-exclusion tools appeared to gamble in a more problematic way, based on age, gender, betting frequency, and overall outcome. They belonged to the younger population, more likely to be male, spent bigger amounts in bets, gambled more frequently, and won less.
The study's lead author, Postdoctoral Research Associate Dr. Robert Heirene of the Brain and Mind Center and School of Psychology, said this insight can help in setting the focus for future research as well as making targeted interventions.
The findings suggest that more needs to be done to encourage the use of consumer protection tools among gamblers and improve online gambling protection. Those who feel they may be at risk of problem gambling may reach out to the GTRC via their website.