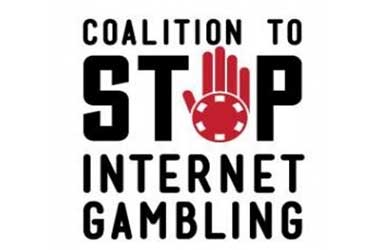 A special Congressional subcommittee will hold a hearing on Thursday and sports betting will be the main topic of conversation. While sports betting is the topic of the day, the hearing will also give room for the Coalition to Stop Internet Gambling (CSIG), a group who wants to make online gambling illegal. The anti-gambling group is financed by billionaire and chairman of the Las Vegas Sands Corp – Sheldon Adelson who is one of the biggest opponents of the online gambling industry.
The House Subcommittee on Crime, Terrorism, Homeland Security and Investigations will gather on Capitol Hill on Thursday at 10 a.m. and the meeting will be live streamed. The House Judiciary Committee's website says that the Coalition to Stop Online Gambling will speak and represent those who oppose online gambling.
House Judiciary Committee Hearings
For around 6 years, Adelson's top political priority has been banning regulation of online gambling. Adelson who founded Las Vegas Sands Corp once declared that he would spend whatever was needed to stop online gaming from spreading in America. Adelson argues that online gambling will do harm to society although his critics are quick to point out that online casinos are already operating in the US through offshore sites.
Critics also claim that Adelson's stance is just an effort to protect his own interests as he is concerned that online gambling could eat into the profits of his land based casino empire. Some of his rivals such as MGM Resorts International and Caesars Entertainment have already gone online.
Coalition Points Out Negative Effects Of Online Gambling
The Coalition to Stop Online Gambling's website states that legalized online gambling already exists in three states and more states are moving toward legalization. The group claims that money laundering, financing terrorism, underage gambling, exploitation of gambling addicts, and a negative impact on the economy will occur if online gambling isn't stopped. What is ironic is that the coalition's website needs to be updated as there are now four states which have legalized online gambling as Pennsylvania has also lifted the ban.
It is estimated that if all states were involved in online gambling and sports betting, the American sports betting market could grow to over $15 billion in revenue per year. It is believed that Americans spend around $150 billion each year on sports betting and that around 97 percent of that handle is bet illegally. It isn't currently known where Adelson stands on sports betting specifically but it is like that he will make his position clear on Thursday.