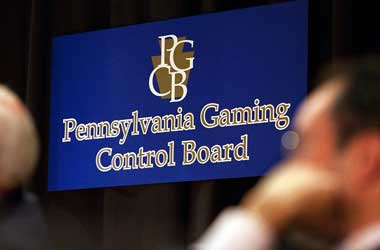 Summary
Almost 85,000 accounts used self-imposed limits by February 2022
The figure represents a significant increase from last year's number
PGCB says improved public awareness contributed to the increase
The number of Pennsylvanians using voluntary controls to limit their online gambling activity has increased over the past 12 months. The figures were unveiled in a recent online conference organized by non-profit organization Council on Compulsive Gambling of Pennsylvania where Elizabeth Lanza of the Pennsylvania Gaming Control Board (PGCB) was one of the speakers.
Lanza said that approximately 85,000 registered accounts utilized some form of self-imposed limits, such as putting a cap on their deposits and spending, and limiting their time playing online games on their computer or mobile device.
Lanza, who serves as director of compulsive and problem gambling programs for the PGCB, welcomes the latest figures, saying the tools work for everyone, including those who don't see themselves as being at risk of succumbing to gambling addiction.
According to Lanza, nearly 85,000 accounts made use of at least one responsible gambling tool by the end of February this year, almost double the 43,226 registered accounts that imposed limits during the same period last year.
Of all the tools available, majority of the players have used deposit limits to control their online gambling activity. Others also utilized spending caps and the self-suspension option.
85K Accounts Don't Reflect Number of Individual Players
While the increase is a positive development, the actual figure of 84,288 does not represent individual accounts, considering that one player may have registered an account with multiple sites. For example, if one player makes use of the tools across two different sites, such as DraftKings and PokerStars, the usage is counted two times. If the same player imposes further controls on three more sites, the count rises to five.
At the moment, the Keystone State is home to 14 online sportsbooks, 17 online casinos and four online poker operators. The PGCB came up with the figure after consolidating the monthly reports of each operator.
It's also hard to determine the percentage of players utilizing the tools as the PGCB does not monitor the number of accounts registered with each operator.
Nevertheless, Lanza is confident that the increase in numbers indicates that more people now realize the importance of placing gambling caps. She also attributes the rise in figures to the growing awareness of the tools available, and that people have now become more responsible when it comes to gambling online.