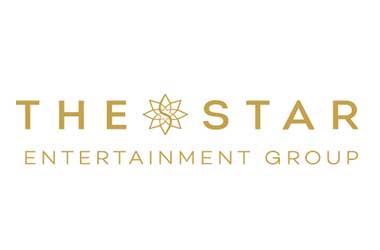 Summary
The class action lawsuits accuse Star of making misleading and deceptive representations
Latest claims are substantially similar to the first two class actions filed in 2022
Star is facing massive fines after being found unfit to hold a casino license in Australia
The Australian Casino giant Star Entertainment Group has been hit with two more class actions for "misleading" its shareholders and failing to disclose relevant information related to its anti-money laundering and counter-terrorism financing (AML/CTF) compliance processes.
Star Now Dealing with Four Class Actions
The two class actions have been lodged just this week by law firms Shine Lawyers and Phi Finney McDonald. The Australian gambling group was served similar shareholder class actions by Slater & Gordon and Maurice Blackburn in 2022.
The class action filed by Shine Lawyers alleges that misconduct allegations against Star caused its stock value to drop significantly. Craig Allsopp, Joint Head of Class Actions at Shine Lawyers, claimed that Star was aware that the misconduct occurred at its New South Wales (NSW) and Queensland venues and that it would have a "hugely detrimental impact" for its shareholders if uncovered.
However, instead of letting its shareholders know the score, Star made them believe it was a safe bet. Star's conduct was misleading, deceptive, and contrary to the interests of its shareholders, the class action states.
Phi Finney McDonald has brought in similar claims, alleging that Star made misleading and deceptive representations between March 29, 2016 and June 13, 2022 regarding its AML/CTF processes.
Legal Troubles Piling Up for Star
All four shareholder class actions filed against Star, including the two separate class actions initiated by Slater & Gordon and Maurice Blackburn in March and November last year, have "substantially similar" claims. Should the court rule against Star, the company would be obliged to pay compensation to the class members.
Star's stock price fell nearly 25%, with over $1 billion wiped off its market value following government inquiries launched into the company.
The gambling group was found not suitable to hold its casino license in NSW and Queensland over serious regulatory breaches, including condoning practices linked to money laundering, fraud, and organized crime at its casino establishments.
Star Sydney is now operating under the watch of Nick Weeks who was appointed in October 2022 as Special Manager for Star by the NSW Independent Casino Commission (NICC). Star Sydney's casino license has been suspended, with the company also slapped with a $100 million fine in response to the findings of the Bell Report. Mr. Weeks will continue his role until January 19, 2024.
Star was also fined $100 million by the Queensland government for serious misconduct at its Gold Coast and Brisbane casinos, though the state did not suspend its gaming license.
Australia's financial watchdog AUSTRAC also launched civil penalty proceedings against Star in the Federal Court for serious and systemic non-compliance with the country's AML/CTF laws.