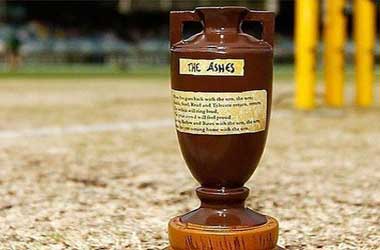 England is expected to travel to Australia towards the end of November in preparation for the Ashes.
The Ashes is an iconic test series between the two nations that have a lot of history behind it. The 2021 Ashes will consist of five test matches with the first test beginning on 08 December and the final test starting on 14 Jan 2021.
Australia is currently dealing with another outbreak of COVID-19 as multiple states including New South Wales, Victoria and Queensland are in different stages of lockdown.
Most states have a 14 day quarantine policy but some states like South Australia have pushed an additional quarantine policy for those returning from Sydney of a further 14 days which for Australian Olympic athletes (finished 6th on the medal table) who returned from Tokyo, Japan have meant 28 days in quarantine.
Fox Cricket
English players have expressed their concerns of being subjected to extended lockdowns during the Ashes series because most of the squad will be part of the ICC T20 World Cup in the UAE and be subjected to another lockdown before the start of the tournament.
There are also rumours floating around that English players will not be able to take their families on tour to Australia. This could turn out to be a deal breaker as most players are not keen on doing such a long tour of Australia without having their families around.
Some of England's top players including vice-captain Ben Stokes, Jos Butler and Mark Wood are not keen on moving from one quarantine bubble to another bubble with hardly any break in between.
ACB and ECB Working On Arrangements
The Australian Cricket Board (ACB) and the English and Wales Cricket Board (ECB) are working closely together to do their best to see that the 2021 Ashes goes on as per schedule. If the Ashes get cancelled, the ACB is expected to lose TV revenues that amount to a massive £120 million.
The ACB cannot afford to take another financial hit as Australia had to cancel hosting the ICC T20 World Cup in 2020 due to the coronavirus pandemic. Tom Harrison who is the chief executive of the ECB said that apart from working with the ACB, they were also liaising with the Australian government to get them to show some leniency and relax quarantine requirements for the England cricket team.
As of now it is difficult to say whether the 2021 Ashes will proceed as per plan or get cancelled. It does not look very promising as of now but things can turn around rather quickly.