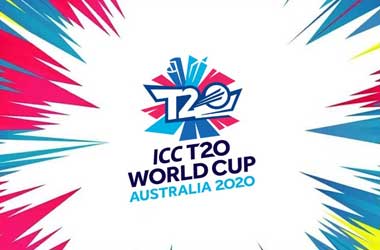 Cricket Australia (CA) officially announced that the ICC Twenty20 World Cup, originally scheduled to take during October to November 2020, will be rescheduled due to the difficulties of organizing an international 16-team tournament amidst widespread restrictions on travel brought about by the COVID-19 pandemic.
The International Cricket Council (ICC) has yet to confirm that Australia will host the World Cup in 2021. However, many industry observers believe that Australia hosting the event is the most logical choice.
If confirmed, Australian cricket in 2021 will have a lot of action for local fans, as there will be two World Cups in 2021 and 2022, before the event is handed over to India for the 50-overs tournament in 2023.
Nick Hockley, CA's interim CEO, expressed his appreciation for ICC's timely decision, noting that the choice to postpone helps CA allot more time to prepare for their event. Hockley has made it clear that CA has no real preference on the years Australia is supposed to host an ICC event, stating that they have made plans for either possibility. Hockley said while CA will be ready to host an event in 2021, they would also welcome hosting in 2022, as it would give them more time to prepare.
Fans who have already bought their tickets to the 2020 event can choose to hold on and wait for substitute tickets once the 2021 World Cup's location is decided or receive a full refund.
The ICC released a statement that said health and safety concerns was behind their decision to postpone their event. The ICC has rearranged most of its schedule due to the pandemic. The 2023 ODI World Cup in India, scheduled for February to March, is now being targeted for October to November.
2020 IPL Will Replace T20 World Cup
The Board of Control for Cricket in India (BCCI) was waiting for the ICC to confirm the cancelation of the T20 World Cup in Australia because the BCCI is eager to host the 2020 IPL. The cancelation of the ICC T20 World Cup will open a window in the cricketing calendar that will allow the domestic richest T20 league in the world to take place.
The 2020 IPL is expected to take place in the United Arab Emirates from the last week of September to the first week of November. The BCCI is expected to release an official IPL schedule in August.