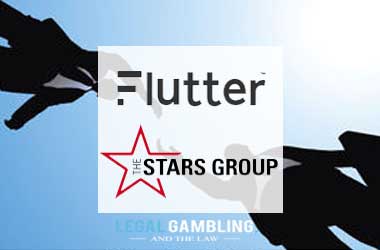 Flutter Entertainment is set to undertake a merger worth billions of dollars with Canadian based the Stars Group. This merger is now one step closer to reality after an informal approval was given from the Australian Competition and Consumer Commission (ACCC) which is Australia's competition regulator.
ACCC's approval is merely the first in the series of approvals the prospective merger must attain in multiple countries where either of the two companies conduct their operations. If the merger occurs, it will create the world's largest online betting and gaming company.
The ACCC's informal approval was announced by Flutter earlier this week. Next on their agenda is to acquire approvals from the Australian Foreign Investment Review Board.
Other Regulatory Hurdles
The approval comes in the wake of the announcement by the UK's Competition and Markets Authority (CMA). The announcement was made a few weeks ago and stated that they will be looking into the proposed merger. This is just one of the many regulatory hurdles the prospective merger between Flutter and The Star Group will need to clear before closing out their deal.
The CMA probe will determine whether the merger will threaten competition in the UK's gambling industry. If the deal follows through, the combined entity of Flutter and The Stars Group will make it the largest gambling company in the world, owning some of the most recognisable brands in the gambling industry. Some of these brands will include Betfair, Sky Betting & Gaming, PokerStars and Paddy Power which combined serve a total of 13 million active customers in more than 100 different international gaming markets.
The merger was first announced in October 2019 and is expected to close by the second quarter of this year if all goes well with regulatory approvals.
Merger Strengthens Global Footprint
Flutter and the Stars Group merger will also help consolidate their presence in securing a large share of the emerging US sports betting industry. Flutter operates in the US through its FanDuel and Betfair brands. FanDuel is a daily fantasy sports site that has now transitioned into a sports betting firm, currently holding the lead in the New Jersey market. The Stars Group operates in the US through its online poker site PokerStars and FOX Bet brand, which is partnered with sports media outlet FOX Sports.
The merger will likely result in the biggest sports betting operator in Australia. Flutter is second with its Sportsbet brand, while The Stars Group's BetEasy is the third.