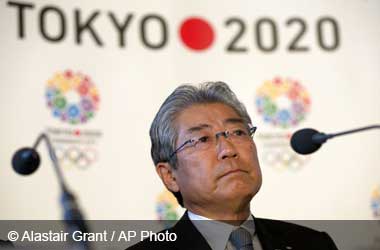 The FIFA World Cup, Cricket World Cup and the Olympics which takes place every four years are high profile events that bring in billions of dollars to the country that hosts them.
Japan won the bid to host the 2020 Olympics back in 2013 after it beat Istanbul and Madrid who were close contenders.
As Japan prepares to host the 2020 Olympics in Tokyo, a corruption scandal has broken out which has forced long time Japanese Olympic Chief Tsunekazu Takeda to step down from his post.
Reports have recently surfaced that Japan had allegedly paid 2 million Euros to secure the bid.
Japanese bidding officials are reported to have paid this amount of money to a company which was run Papa Massata Diack.
He is the son of Lamine Diack who was a member of the International Olympic Committee (IOC) when the bidding took place and the games were awarded to Tokyo. Papa Massata Diack is also facing corruption charges.
A Japanese Olympic Committee (JOC) has investigated the matter and provided Tsunekazu Takeda a clean chit. The JOC acknowledges the fact that 2 million euros was paid to the company but it put it down to consulting fees and not a bribe.
However, French prosecutors are not buying what Japan is selling and they allege that money was also paid to the members of the African Olympic Committee in order for them to throw their support behind Tokyo's bid.
AP Archive
Tsunekazu Takeda Denies Accusations
Takeda represented Japan in the 1972 and 1976 Olympics as a show jumper. He has been a long serving member of the Japanese Olympic Committee and was expected to complete his 10th term in June, 2019.
Takeda has denied all of the bribery and corruption allegations but decided it was better for him to resign from his post that stay and cause more controversy as the 2020 Olympics approaches. He has stated that he hasn't done anything wrong and will look to prove his innocence.
The IOC also released a statement on the matter acknowledging his service to the Olympics over the years.
In a statement, the IOC said
We take note with the greatest respect of the decision taken by Mr Takeda to resign as an IOC member. Our respect of this decision is even greater because he took this step to protect the Olympic movement while the presumption of innocence, on which the IOC insists, continues to prevail.