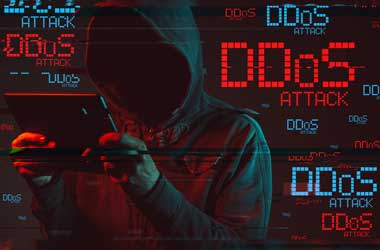 Summary
New study shows online casino attacks by cybercriminals have increased
The cyber-attacks could result in huge revenue losses for iGaming operators
The EGBA recently established an expert group to address the problem
As the online gambling industry continues to grow, it has also become more prone to cyber-attacks which, if not effectively dealt with, could result in significant revenue losses for iGaming operators.
Leading cyber security firm Imperva stated in its latest report that cyber-attacks against online gambling sites are on the rise.
In particular, multiple sportsbooks have fallen victims to distributed denial of service (DDoS) attacks over the past few months, and most of them are in Asia.
Imperva noted that the continued growth of the gambling sector and the adoption of new technologies, including blockchain, make the gambling industry an attractive target for cybercriminals.
A DDoS attack is done to make an online service unavailable by flooding it with traffic from many different sources. Hackers usually target online gambling firms to redirect customers to illegal sites.
The attacks commonly take place during big sporting events when betting activity is at its peak, including major football tournaments such as the EURO Championship, Bundesliga and the Premier League.
Imperva also found that cybercriminals carry out the attacks not just once. Over the past 12 months, 40% of gambling sites across the globe have been hit by DDoS attacks. Of that number, 80% were repeatedly disrupted by hackers.
The numbers were significantly up in the second quarter of 2022. In June alone, 25% of online gambling businesses had been attacked. This represents "new records in rates", and the attacks are happening across multiple sectors, with banking and finance topping the list (36.2%), according to Imperva. Among other targets include the communications, manufacturing, technology, and entertainment industries.
The online analytics and security company points to the ongoing war between Russia and Ukraine as one of the reasons for such attacks.
Industry's Response
DDoS attacks are a huge challenge for online operators as they could lead to a substantial amount of lost revenue according to the report. For instance, a gambling business could lose around $1 billion in revenue each year, or $115,000 per hour, due to a sustained DDoS attack.
The iGaming industry is aware of these increased risks and has recently taken steps to combat the problem. Back in March, the European Gaming and Betting Association (EGBA) launched a new expert group tasked with facilitating data sharing among different operators regarding cyber-attacks. The expert group was set up to encourage cross-industry cooperation on cyber security issues, the organization said.