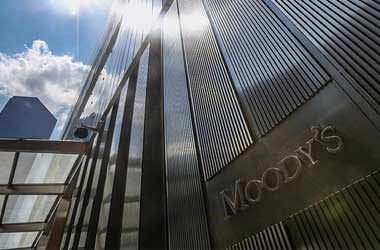 The prominent ratings agency Moody's foresees a series of gambling firm mergers on the horizon, due to the uncertainty caused by the ongoing COVID-19 pandemic: one such merger is the blockbuster deal between the mammoth companies Flutter Entertainment and the Stars Group. Moody's evaluates the ability of different businesses to pay their debts.
The Irish giant Flutter owner of the Paddy Power brand received approval from their shareholders to consolidate resources with the Stars Group, based in Toronto. All five resolutions related to the merger received a resounding approval from its investors. Their merger will result in an online gambling behemoth with at least 10 million players worldwide.
The Stars Group owns online poker giant PokerStars, as well as Skybet and Full Tilt Poker. Their shareholders are expected to vote on the Flutter deal within the week.
CityNews Toronto
Moody's current rating for the Stars Group is B2 stable, which means that it is a high credit risk. The Stars Group's net debt is estimated to be around €4 billion. Moody's has no rating for Flutter. The Irish firm is said not to have any glaring liabilities, with a net debt of just €270 million. Based in Clonskeagh, Dublin, Flutter owns Fanduel and Betfair, as well as Sportsbet in Australia.
Despite the massive losses accrued by the gambling industry due to the suspension of major sporting events around the world, both Flutter and the Stars Group have announced that they will push through with their merger.
Consolidation Will Speed Up After COVID-19
According to Jeanine Arnold and Florent Egonneau, analysts from Moody's, the desire for consolidation will likely escalate as soon as COVID-19 slows down, as gambling firms look to greater scale and online revenues to bolster their portfolios.
Arnold and Egonneau stated that companies with robust balance sheets will likely seek out companies with depressed valuations, and look to build their market share via takeovers.
Moody's also assessed a number of European firms, such as Spain's Sociedad Limitada and Codere and Tackle Group in Germany, stating that they could survive a two month lockdown, but would have difficulty with longer periods. GVC, which owns Ladbrokes, also operates a series of bookmakers and online bets in Ireland, have begun to see their players migrate to casino games and poker as a result of no sports wagering opportunities.