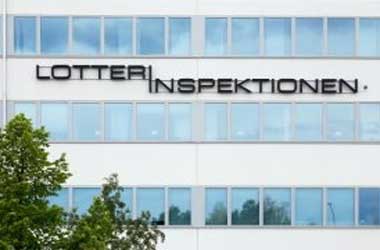 Sweden's online gambling market is expect to commence from the 1st of January 2019 and the gambling regulator in the country has started the process to receive and approve iGaming licenses.
Lotteriinspektionen, the online gambling regulator has confirmed that a total of 55 iGaming applications for sports betting and online casino licences have been received till date. The gaming regulator has pointed out that some applications are lacking required information and some operators have been requested to make comprehensive additions. Operators have been warned they will not be granted approval if applications are not completed within the allotted time.
The regulator however admitted that it currently cannot provide concrete answers to some questions submitted by operators in relation to their match integrity and responsible gaming obligations. Lotteriinspektionen also suggested that the marketing and advertising aspect of the legislation is yet to be clarified through the legal system.
Concerns have been raised over the new regulations' lack of clarity as iGaming operators want to know their responsibilities clearly. However, they are getting no clear answers at this point of time. Lotteriinspektionen director general Camilla Rosenberg said they don't have enough time to answer all queries from gaming operators. For now, the regulator's main priority is to process applications and make licensing decisions.
Louise Nylen who is the VP of mobile gaming at LeoVegas isn't very happy at the way Sweden has gone about regulating their online gambling industry. Nylen also flagged Sweden's tight advertising rules. She cited Italy's recently-enacted blanket ban on gambling advertising which brought online operators without Italian licences to the top of Google search rankings.
Call For Clear Rules
Lotteriinspektionen started receiving applications on July 1st and the regulation has warned they might not complete the processing of all applications by the time the liberalized market opens next year. With the considerable number of applications currently pending approval from Lotteriinspektionen, Sweden needs to come up with sensible rules for its iGaming market.
The country must decide on a reasonable taxation rate which currently stands at 18%, as well as few restrictions on online products that are allowed. This way, local gamblers will turn their attention to local sites instead of going offshore.
Sweden can take Poland as an example and learn from those mistakes. The country's liberalized online gambling market kicked off in April 2017 but the Polish government only issued 10 online licences. The country's rules on online gambling weren't very clear and it resulted in a lot of confusion and complaints from online gaming operators.