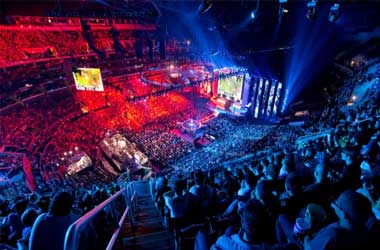 Though the global eSports market is growing in leaps and bounds, it is still facing multiple challenges in being adopted by the US gambling market. The University of Nevada recently carried out a study on the eSports industry which shows why there are concerns surrounding this popular sport.
The study which was co-authored by Brett Abarbanel, director of research of the International Gaming Institute focuses on match-fixing and how many fans of eSports are not concerned over fixing activities. The study showed that there were some fans who were a little bit concerned when players resorted to cheating to win but had no such concerns when players tried to cheat in order to lose.
Abarbanel and her co-author Mark Johnson of the University of Alberta in Canada looked into the current mindset of eSports fans and their attitudes to match-fixing, as well as their perception of sports gambling.
The study reveals that eSports viewers don't think about match-fixing a lot. Additionally, they mostly think that gambling on the results of the match is often the cause of corruption among competitors. However, they do understand and accept some parts of sports betting.
The issue of match-fixing is in the spotlight right now because of the lengthy discussions on legalizing sports betting. Sports book operators and various sports leagues have differing views on how the integrity of games are to be managed.
Abarbanel hopes that her study will lead to discussions within the eSports community which includes the fans, the sponsors, and the competitors. The eSports industry is now a multi-billion dollar industry and many tournaments are getting a lot of media coverage. Having players lose competitions on purposes can damage the legitimacy of the industry and hinder its growth.
Slow Adoption to eSports Betting
Nevada hasn't been very keen to quickly adopt eSports for sports betting. Though Nevada approved wagering on video-game competitions back in 2017, not many have taken up the challenge of pushing for eSports betting. According to the Nevada Gaming Control Board, only four requests have come in to approve wagering on eSports.
In a statement, Sandra Douglass Morgan, the Nevada Gaming Control Board Chairwoman said
Similar to skill-based gaming, there seems to be public interest in eSports, but not a significant demand from licensees to offer wagers on eSports events. As eSports evolve and oversight and sanctioning organizations emerge, the board expects an increase in the amount of eSports style wagering.
eSports competitions have been held in several prominent locations in Las Vegas and Atlantic City. However, they did not have any wagering attached to it. Plus, casinos have started opening eSports lounges and arenas, without any gambling component. Though there is much potential in the eSports industry, it seems that casino operators are currently satisfied in just hosting events for now.