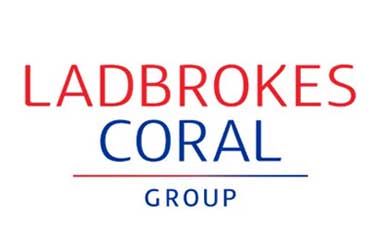 Betting company Ladbrokes Coral is facing at least £5.9 million in fines after the UK Gambling Commission (UKGC) slapped one of the biggest fines in ever issued due to Ladbrokes Coral failing to provide comply with gaming regulations in multiple areas.
Dropping one of their largest penalties to date, the regulator chided the London-based gaming company for falling short of its duties to prevent widespread money laundering on their platform and protect problem gamblers from further gambling harm between 2014 and 2017.
The UKGC inquiry showed that Ladbrokes Coral upon discovering its short-comings chose to simply drop a number of its "high risk" clientele, instead of investing in their welfare and protection.
UKGC executive director Richard Watson said the systemic failings of the company led to even more gambling-related harms in its susceptible customers. Watson also cited instances of stolen money being successfully funnelled through Ladbrokes Coral's business.
One of those examples is a high risk Ladbrokes Coral player who lost at least £1.5 million in the span of three years. The operator had neglected the client's apparent symptoms of problem gambling – failing to employ measures that can curb unreasonable betting behaviour – allowing the user to log into their account 10 times a day and eventually lose upwards of £64,000 every month. The gambling company also never got the customer to disclose the source of his funds.
The gambling watchdog also brought up the bookmaker's failure to intervene after a new customer deposited £140,000 only after the first four months of creating their account. The lack of compliance with money laundering regulations coupled with its lax attitude on protecting problem gamblers forced the UKGC to impose a harsh penalty.
The Commission is currently investigating gambling operators who fail to comply with gaming regulations. These operators can not only be slapped with a heavy fine but are also in danger of losing their license to operate in the UK.
Ladbrokes Fine To Go To Responsible Gambling Charities
Ladbrokes Coral, owned by Isle of Man-based firm GVC is set to shell out £4.8 million towards charities and organisations that champion responsible gambling. The remaining £1.1 million will be released to the affected parties who suffered due to the failings of the operator.
The operator has also been mandated to assess its top 50 customers between the years 2015 and 2017 to investigate any further short-comings and systematic failings.