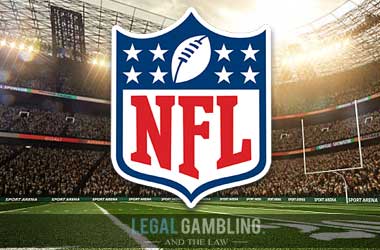 Is it Sunday yet?
We've got 2 great matchups this weekend in the Conference Championship round this weekend, and they should be great entertainment for betters and football fanatics alike.
We're here to break down the storylines heading into each respective matchup, provide a few other news bits heading into the weekend, and give a run down of the injuries for each team.
After his 2nd miraculous late season run, Nick Foles is sure to be a popular offseason name once again. However, it won't be as the Eagles starting quarterback.
Head coach Doug Pederson announced Tuesday that Carson Wentz will be the team's starting quarterback moving forward regardless of Foles' performances. It is unclear whether the team will retain Foles as the backup, as his market is sure to be robust.
NFL Announces Super Bowl Crew
Super Bowl 53, which will be televised on CBS and announced by Jim Nantz and Tony Romo, takes place Sunday February 3rd at the Mercedes-Benz Dome in Atlanta, GA.
The NFL announced Wednesday that John Parry will head the officiating crew for the game, which will be his 3rd appearance in the big game.
Rams Fans Unhappy
Bill Vinovitch and his officiating crew have been named as the officials for the NFC Championship game, much to the dismay of many Rams fans. The Rams are 0-8 with Vinovitch as the head official of their games, and Vinovitch's crew officiated the previous Saints-Rams matchup this season which included a few controversial calls. His crew was also involved in the controversial Chargers-Steelers matchup that had a few blown calls as well leading to Chargers scores.
One Rams fan took up arms against the NFL's decision, starting a Change.org petition to have the officiating crew changed, citing
the Rams averaging nearly double the penalty yardage of their opponents in games Vinovitch and his crew officiated
as well as the fact that
Vinovitch is the only referee to have ejected Aaron Donald in his career
The petition, which as of 7 PM Wednesday had over 4000 signatures in under a day, probably wont mean much, but in the grand scheme of things is an interesting thing to keep an eye on.
Divisional Round Storylines
For the first time since the merger, the 4 semifinalist teams are the top 4 scoring offenses in the league. Both matchups also feature rematches of contests earlier this season, won by the Patriots in New England and the Saints in New Orleans.
The Kansas City Chiefs and New England Patriots meet for the 2nd time this season in a matchup of two of the most proficient quarterbacks in the league. Young Pat Mahomes looks to make his Super Bowl debut with his rocket arm, while elder statesman Tom Brady looks to make his 9th Super Bowl appearance. New England won the matchup earlier this season on a last second field goal, but the Chiefs came back from a 24-9 halftime deficit capped by a 75 yard Tyreek Hill touchdown to make the score 40-40 before the trademark Tom Brady drive followed by the Stephen Gostkowski field goal as time expired. However, the previous matchup was at Gillette Stadium, while this time around the contest will be in Kansas City.
The LA Rams and New Orleans Saints meet for their rematch for the 2nd time in the hostile New Orleans Superdome. Michael Thomas went for a career day, catching 12 balls for 211 yards and a TD, while Jared Goff really had his way with the New Orleans secondary with 391 yards, 3 TDs, and 1 INT. The Saints used a huge 2nd quarter to jump out to a 35-17 halftime lead before the Rams stormed back with 18 unanswered points to tie the game at 35. However, the final 10 points were scored by the Saints including a 72 yard Thomas TD from Drew Brees to ice the game. The Rams were without Aqib Talib and C.J. Anderson, and Dante Fowler joined the team just days prior.
Other Notes
– Lions hire Darrell Bevel to be their new OC, Broncos hire Ed Donatell to be their DC, Jaguars hire John DeFilippo to be their new OC, Jets hire Gregg Williams to be their DC
– Saints sign DT Tyrunn Walker in the wake of the loss of Sheldon Rankins
– Seahawks EDGE Frank Clark (13 sacks) played majority of season on 2 torn UCL's
– Rams CB Marcus Peters downplays beef with Saints head coach Payton
Injury Report
Kansas City Chiefs
G Laurent Duvernay-Tardif (ankle) – activated from IR. Limited Wed. Questionable
RB Spencer Ware (hamstring) – Limited Wed. Questionable
LB Dorian O'Daniel (calf) – DNP Wed. Questionable
Los Angeles Rams
No Injuries to Report
New England Patriots
No Injuries to Report
New Orleans Saints
TE Ben Watson (illness) – DNP Wed. Questionable
C Max Unger (knee) – Limited Wed. Questionable
T Ryan Ramczyk (shoulder) – Limited Wed. Questionable
DT Sheldon Rankins (Achilles) – placed on IR
G Andrus Peat (hand) – Limited Wed. Questionable
WR Keith Kirkwood (calf) – DNP Wed. Questionable
Two excellent looking contests this weekend, with huge implications towards playing in the biggest sports contest in the world. Enjoy the games and good luck on any action you may have. Cheers!