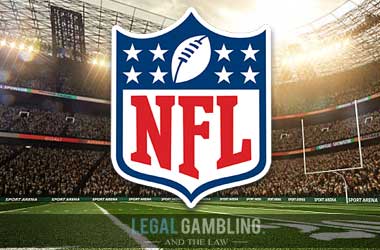 Week 6 is all but wrapped up and we're diving into week 7. Almost at the halfway point, and this season has absolutely flown by. I don't know about you but I still have a lot of questions about most of the teams. Lets take a look at some of the storylines following the weekend and some early injury concerns.
Paul Allen, who has owned the Seahawks since 1996, passed away Monday after complications from non-Hodgins lymphoma. He was a trailblazer, cofounding Microsoft with Bill Gates, and had his hand in ventures such as Ticketmaster, Time Warner/Spectrum Cable, and Vulcan Real Estate and Capital, as well as owning the Seattle Sounders and Portland Trailblazers.
Allen was a beloved member of the NFL and Seattle community, and will be sorely missed by everyone who has had any affiliation with him.
Mike Smith On The Outs
Well, it's not a Head Coach, but we have our first firing of the season. Tampa Bay is parting ways with their defensive coordinator Mike Smith after allowing an average of 37.3 points per game over their last 3 games. Smith has had success in the league and coached some solid defenses in the past, but obviously wore out his welcome in Tampa.
Is this a sign of things to come in Tampa Bay?
Ravens Tally More Sacks Than Completions Allowed
The Baltimore Ravens were absolutely hungry Sunday afternoon, bringing down Marcus Mariota a total of 11 times. The Ravens came at Mariota with a variety of blitzes, keeping him off balance and uncomfortable. Between the pressure and excellent coverage on the backend, the Ravens allowed just 10 completions in the game.
With the 11 sacks, the Ravens set the franchise record for sacks, and their Twitter account had some fun with the occurrence, adding 10 S's to the end of "Ravens" in their name to celebrate.
SACK.
SACK.
SACK.
SACK.
SACK.
SACK.
SACK.
SACK.
SACK.
SACK.
SACK. pic.twitter.com/b6R9Q09OVH

— RavenSSSSSSSSSSS (@Ravens) 15 October 2018
Delinquent Fan Banned From Gilette
In Game 6: Chiefs vs Patriots, after a long Tyreek Hill touchdown, his momentum carried him into the wall behind the endzone, where one Patriots fan displayed his obvious disdain for Hill by throwing his entire beer in Hill's face.
The Patriots organization did some digging, found the offender, and have banned him permanently from Gillette Stadium. To Hill's credit, he did not retaliate to the beer thrower, as I'm sure there are a lot of people who would have immediately gave him a shot across the jaw.
Steve Wilks Putting Himself On The Hot Seat?
Entering just his 7th game as Head Coach of the Arizona Cardinals, Steve Wilks is already feeling the pressure. In a presser Monday, Wilks said everyone affiliated with the Cardinals jobs could be in jeopardy if the losing continues. The Cardinals are 1-5, and play the Denver Broncos Thursday night.
No Bell Expected This Week
We're going into week 7. The Steelers bye week. The week Le'Veon Bell said he would return to the Steelers locker room. Word out of Pittsburgh however, is that they are not expecting Bell to report this week. James Conner had another excellent showing last week in his place, going over 100 on the ground and scoring 2 TDs, and Ben Roethlisberger has petitioned over and over that Conner should not be phased out completely if/when Bell returns.
Remember, Bell has to sign his franchise tag by week 10, or will be subject to another season on the franchise tag next year if the Steelers opt to go that route.
Injury Watch
ATL WR Calvin Ridley (ankle) – left game and DNR, questionable
BAL OG Alex Lewis (neck) – taken to hospital, not expected to be serious, doubtful
BUF QB Josh Allen (elbow) – left game and did not return, week-to-week
CIN LB Nick Vigil (knee) – left game and DNR, doubtful
CLE QB Baker Mayfield (ankle) – hurt Sunday, played through, something to monitor
DAL WR Tavon Austin (groin) – questionable
LAR WR Cooper Kupp (knee) – left game, returned in limited action, questionable
MIN CB Mike Hughes (knee) – tore ACL, placed on IR
NYJ WR Quincy Enunwa (ankle) – left game and DNR, questionable
NYJ WR Terrelle Pryor (groin) – left game and DNR, questionable
OAK WR Amari Cooper (concussion) – Raiders have wk 7 bye, expected to be okay
PHI OT Jason Peters (bicep) – left game and DNR, questionable
TEN EDGE Derrick Morgan (shoulder) – left game and DNR, questionable
There's a few headlines from this past weekend, and a few impact injuries that have been reported. Check back Thursday for some more around the league coverage, Hot Seat Watch, and updated injury report.